Every week, Viz Media and the New York Times posts the top ten bestselling books. For Viz Media, it is the bestsellers on their site, Vizmanga.com. The New York Times gets their numbers of print sales from retailers. Offered here is a listing of these books with their status this week compared with the previous week, and some way-off analysis of the activity.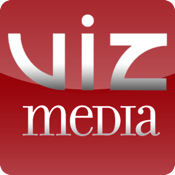 Vizmanga.com for the Week of October 7, 2014
Naruto Vol 67     ∗
World Trigger Vol 1     ∗
World Trigger Vol 2     ∗
My Love Story! Vol 2     ∗
Toriko Vol 24     ∗
Nura: Rise of the Yokai Clan Vol 23     ∗
Vampire Knight Vol 19     ∗
Hikaru no Go Vol 1     ↵
All You Need Is Kill Vol 1     ↵
All You Need Is Kill Vol 2     ↵
New releases as well as a new anime has shonen titles dominating this list this week. The new Naruto volume takes the top spot. I would wonder if the news that it would end in the next month had anything to do with that, but Naruto always debuts at the top, so probably not. The World Trigger anime debuted this last week and now both volumes are not only on the top ten, but debut right behind Naruto. Shojo represents with the final volume of Vampire Knight, and the newest volume of My Love Story!, the shojo that's safe for macho guys to read. Finally, the Obata sale has hit the list as the first volume of Hikaru no Go charts, as does the complete series of All You Need Is Kill.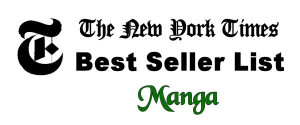 New York Times Bestseller List for the Week Ending October 11, 2014
Naruto Vol 67     ∗
Attack On Titan Vol 13     ↑ 3
Sword Art Online: Aincrad     ↵
Fairy Tail Vol 42     ↓ 2
Attack on Titan Vol 1     ↓ 2
Sword Art Online: Fairy Dance Vol 1     ↵
Attack on Titan: No Regrets Vol 1     ↓ 1
Maximum Ride Vol 8     ↵
Soul Eater Vol 22     ↔
Manga Dogs Vol 1     ∗
Just like in digital, so in print. Naruto Vol 67 takes the top spot this week. With it being the only Viz title on the chart, this week ends up being owned by Yen Press and Kodansha. Attack on Titan loses a few volumes, but the foundations titles remain; Vol 1, No Regrets Vol 1 and the most recent release Vol 13. They also get another new title to chart with the debut of Manga Dogs. Yen Press gets a bit of a resurgence with the return of Maximum Ride, as well as Sword Art Online manga after the release of the second light novel.
Legend:
∗ = New Release
↑ = Title moved up specified # of spots
↓ = Title moved down specified # of spots
↔ = Title didn't moved from previous week
↵ = Title returned after dropping off list