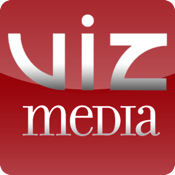 I have really grown to like digital manga. Considering the lack of space I currently have, and the difficulty I have in letting things go, being able to stack digital files is a lot easier than physical books. And they're a lot easier to carry. I can carry several different titles to suit what ever my mood is in just my tablet, and it's a lot easier to eat and read on a tablet that can stand on its own and doesn't need one of my hands to hold it open.
The Vizmanga app has been one of these platforms that I've been buying my manga on, though reluctantly lately. One of my problems with it is that there is no way to back up the titles I purchase. They can only be downloaded and viewed through the app. This isn't so much a problem if something happens to my device. I can just download them again on the new one. But what if something happens to Viz and their servers go down? They say everything will still be available and working through the app.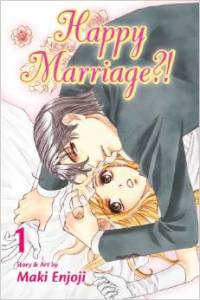 Well, that's not entirely true. Viz's mature titles are not available to download and read through the app. They can only be read online through a PC/Mac with flash. This is actually very limiting. The whole purpose of digital manga is to be able to read it anytime, anywhere, just like the print, but more conveniently. Limiting the ability to read manga I supposedly own is not convenient. I am more often in an environment where I can't get online with my device and the available PC is not flash enabled. Yes, I can read something else, but that isn't really the point. I love digital manga because it's supposed to give more freedom in what I read and when. Viz banning their own titles from their own app is actually ludicrous to me. If you are going to sell Mature manga on your site that is supposed to be available through your app than make ALL OF IT available. Don't say "You can read all of these titles you've bought anytime, anywhere, but don't even think about those titles."
I've partially solved this problem by not buying anymore Mature manga through the Vizmanga app or website. I should be able to read any title I've bought anytime I want, and should not be limited by whatever hangups a publisher has about their own titles. But this now means I have my digital manga divided up between apps, and even some series. I shouldn't have to have multiple apps to get titles from the same publisher, but to make digital manga work for me, I just have to, and I really think that's wrong.