As Kobato starts to fall for the dour Fujimoto who works at Yomogi Kindergarten, she puts her mission of helping the broken-hearted and filling her magic bottle in danger. Helping to heal him becomes her sole mission, as she puts herself and Iorogi and his allies in danger. As the deadline looms, will Kobato be able to make her wish come true?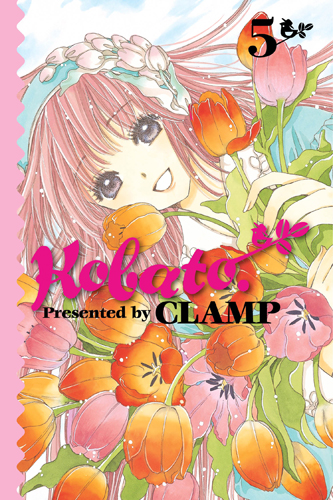 By CLAMP
Publisher: Yen Press
Age Rating: Teen
Genre: Fantasy
Price: $11.99
I haven't had a lot of luck with CLAMP titles. Even though I hear a lot about how great they are, I haven't felt any interest in reading any of them. I tried xxxHolic, but the first volume didn't do enough for me to want to keep reading. But I don't think it's right to write them off based on one volume of one series, so with this Movable Manga Feast, I wanted to give a few more titles a try, I just happened to have these two volumes lying around. I was pleasantly surprised by Kobato, and may have found my first CLAMP series I like.
It took a chapter or two to catch on to what was going on, but once I had a grasp of who was who and what was going on, I was able to get into the story. It has a fairly standard theme of "sacrificing everything for love," but it's the road the story takes to get there that makes it interesting. While in the end it's Kobato who makes the ultimate sacrifice for her love, there are others, expected and unexpected, that make their own, smaller sacrifices. And it's the unexpected ones that are the most touching.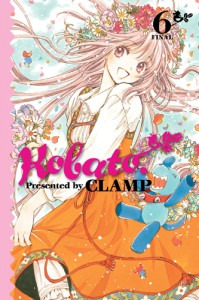 I actually liked Kobato. I didn't think I would at first, with her sort of clueless nature. But it's the moments of clarity that she has, sometimes unexpectedly, that got her to grow on me. I also liked Iorogi, with his infinite patience with Kobato and dedication to "his angel". He appeared to be a very noble character, and his scenes with Suishou were very touching as well. Ginsei, with his tsunadre personality turned out to be another I liked. It was nice to see him start to understand the love Iorogi felt for Suishou, and how he expressed his own feeling for Iorogi.
The art was just beautiful. I liked the penciled look the characters had at times, especially Kobato. I've always loved CLAMP's long-legged look, so that's automatically a plus, as is the flowing hair and clothes that the characters have. I really liked Ginsei's character design. He's so cute, and it really fits his personality.
Kobato is a short, but very sweet series. Earlier I said this title was about making sacrifices, but really, it's about doing whatever you can to help the one that's important to you. Using a wish, not for yourself, but for your special someone so they will be happy, is a wonderful message. This series is rated for teens, but I would say it was appropriate for tweens as well, and I would recommend this series for them as well. I really enjoyed this series, and will be tracking down the first four volumes.