Every week, the Manga Villagers will go through the new releases for the week and pick out the titles they are most looking forward to reading. Whether it's buying or just window shopping, check out what we're looking at every week!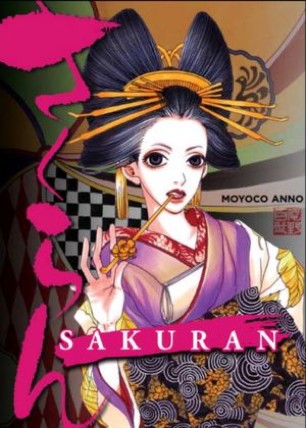 Alex: This week, Sakuran from Vertical Inc. finally reaches direct market sales, and it's my major pick of the week. I am always excited when Vertical gets a new license or releases new content. Their books are smart, unique, and always good reading. This comic has been on many lists for quite some time, and I am glad to see it finally make it to print. Now, if we could get more manga from Moyoco Anno published in the USA…
Amy: Not much released this week that is a must buy for me. Though I have been curious about Sakuran from Vertical. I may wait til August for that title since I'm slightly over budget for purchases this month.
Lori: At some point I should probably read the first volume of Phoenix Wright I've had for about a year now. I really enjoy mystery/police procedural shows, and this title likes like it's right up that alley, and I'd know if I should get the rest, now that volume 5 is out. Like Alex and Amy, I'm totally up for Sakuran. Otaku USA ran a preview of it in their latest issue, and it's really intrigued me. And despite myself, I've really enjoyed Durarara!!, so volume 3 is a must!