Every week, the Manga Villagers will go through the new releases for the week and pick out the titles they are most looking forward to reading. Whether it's buying or just window shopping, check out what we're looking at every week!
Week Ending 9/23/2012: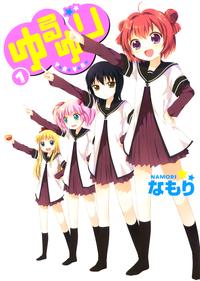 Alex: This week is a little sparse, but I still get a copy of Yotsuba&! volume 11 and Sailor Moon vol. 7. I am having a lot of fun rereading Sailor Moon this year, and Yotsuba&! is a an absolute joy.
Amy: Nothing this week sparks my interest for physical releases but on the digital front my pick is the recently released on Jmanga YuruYuri volume 1.
Lori: I've really been enjoying House of Five Leaves, and have mixed feelings about this release of volume 8, the final volume. I can't wait to see how it end, but I'm also going to miss reading about these characters.