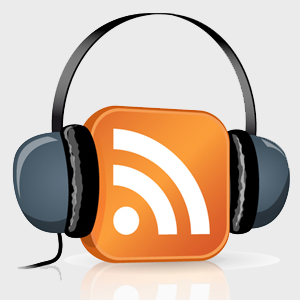 I'm a total girl geek.  I read comics and manga, watch sci-fi and anime, and I love technology.  One of the things I love about technology is the freedom it gives.  It's the great equalizer.  With the advent of better and cheaper hardware and software, anyone can have their own radio and/or TV show.  You don't need to be in broadcasting or work at a radio or TV station to be seen and hear by millions of people.  The tech I've come to love and really depend on are podcasts.  They get me to and from work and sometimes through the long day.  I can find podcasts on anime, manga, tech, astronomy, skeptic news and Doctor Who.  I try to share at the manga ones on my This Week in Manga posts, but after listening to the latest batch I realized there was something missing from everything I listened too.  A female voice.
I listen to 4 manga specific podcast, and they're all done by men.  There are two others that are both manga and anime, that do include women, but those either have updates that are few and far between, and the manga reviews on them are even fewer and farther between.  It was when I was listening to one of the male-centric podcasts that I realized just HOW male-centric it was.  Now, I'm not blaming any of these guys for their opinions.  Obviously, that's the whole point to a podcast, to express your opinion in an audio format.  But I've been finding myself missing hearing a female's voice or even just perspective.  There has been a distinct lack of shojo titles reviewed in these podcasts and it even when they are, the whole "chic-ness" about them are completely missed by these guys.  What's really needed is some female voices out there representing the female perspective.
I'm kinda confused though about why there are practically no female manga podcasters.  On Twitter I am constantly hearing that manga and blogging about it is dominated by women.  And, granted, on Twitter there is a large community of manga bloggers.  But why hasn't that translated to the podcast medium?  If someone was to look at the manga community based on podcasts, it would be seen as another male-centric hobby.  Is it the technology that keeps women from going it?  Do we as a gender just don't want to have our voices recorded?  We certainly don't have a problem expressing our opinions.  I just don't get it.
So this is a call out to any and all girl geeks who want to get their voice heard, literally!  There's an audience out here just dying to hear you.  I know I'm not the only one looking for a podcast that represents the female perspective.  I've considered it myself a few times, but hat doesn't solve what I'll listen to then.  I'm not going to listen to my own podcasts.  That defeats the purpose of this post.  Are you interested but don't know where to start?  This page takes you step by step through the process, including how to record and edit.