Playing pranks is nothing new, and April Fool's Day, which started out as a European tradition has spread all over the world, with nearly every country practicing some form of it.  While there are no manga based on this particular holiday, there are a few where playing tricks to fool the characters or the reader are at the heart of the story.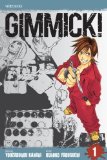 In Gimmick!, Kohei Nagase runs Studio Gimmick, a special effects house.  With his stuntman partner Kannazuki, they take on all kinds of jobs that call for Kohei talent and expertise in creating amazing special effects.  Sometimes, those special effects are used to help people in need, and that need is to fool someone into believing something that isn't real, is.  That's what special effects are all about, and that what this manga is all about.  Sometimes over the top with the creations Kohei comes up with, this title is an entertaining example of trying to fool all of the people all of the time, and usually succeeding.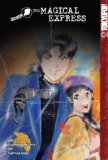 The Kindaichi Case Files is a murder mystery series, where the murder comes up with elaborate schemes and tricks to through the police and our star amateur detective off the case.  Hajime Kindaichi is a smart, but lazy high school student with a bit of a lecherous streak.  He is also the grandson of the famous (and fictitious) detective Kosuke Kindaichi.  The cases that Kindaichi is faced with are complicated with lots of suspects and a seemingly impossible crime.  But there's always a trick to the crimes, some subterfuge used by the murderer to create the illusion of an impossible crime, and it's always Kindaichi that puts the pieces together to solve the mystery and catch the murderer.  The mysteries in this series are very well crafted, and keep you guess until the end.  Another think I like about this series, is the story doesn't always end with the solving of the murder(s).  This series was also written by the same writer as Gimmick, so expect some really imaginative tricks for the cases.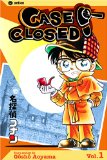 Detective Conan (Case Closed) is another murder mystery series, but unlike Kindaichi Case Files, the cases are shorter and not as complex.  But that doesn't mean the tricks the murderer's use are any less convincing.  Shinichi Kudo (Jimmy) is a high school detective that is the darling of the Tokyo police department.  But when he involves himself with a crime by a mysterious crime syndicate, he is given an experimental poison that causes his body to shrink into that of an elementary student.  He takes on the name of Conan Edogawa, and goes to live with his childhood friend Ran Mori (Rachel) and her father Kogoro Mori, (Richard) who is a private detective.  Because these mysterious are shorter, the stories are a little more convoluted, and the tricks used by the criminals are more outlandish, but no less entertaining.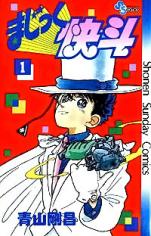 Magic Kaito is a short manga series by the same creator as Detective Conan that he stopped work on because of the popularity of Detective Conan.  Kaito Kuroba is a smart, quirky and almost arrogant 15-year-old kid who is also an excellent illusionist.  He finds out one day that his father was the international criminal known as the Phantom Thief and was killed for refusing to steal a gem that is reported to bestow immortality.  Kaito takes over for his father, determined to find the gem before the organization that is after it gets it.  Illusionists are just trickster that get paid to fool people.  Kaito uses his magic-know how to perpetrate his crimes, fool the police, and get away safely.  This series is only 4 volumes, and while the art might be a little unpolished as compared to Detective Conan, it has the story and humor to more than make up for it.
Know of any more manga titles that use tricks or have trickster in them?  Leave a comment and let me know about them!