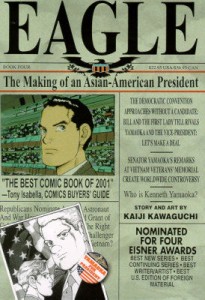 Memorial Day is a national holiday in the US, the day when we remember all the people who gave their lives in the service of the country. If you look hard enough, you can find this theme in manga as well. Even though Memorial Day is celebrated with parades and ceremonies at cemetaries honoring the fallen, it can also be celebrated through the actions of the living, who carry on the memories of the dead.
In Eagle: The Making of an Asian American President, the protagonist, Yamaoka was a soldier in Vietnam, and decides to become the President of the United States when he returns. In volume 4 of the series, he attends a Remembrance Service at the Vietnam Vet wall, where he denounces war. This upsets a lot of people, but really, what better way is there to honor those who died in war, than to try to keep any more sons and daughters from dying in it?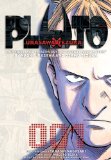 Pluto: Tezuka x Urasawa is a retelling of the Astro Boy storyline "Greatest Robot in the World". When Tezuka first wrote the story, he was writing of the Vietnam war as well. In Urasawa's version, argument can be made that he is discussing the Iraq War, a much more recent, but no less violent conflict. In Pluto, the 39th Central Asia War was fought by robots, but that doesn't make them any less worthy to be remembered. As the story opens, people are mourning the death of Mont Blanc, a soldier from that war who turned to helping people afterwards. Pluto's theme is also one of anti-war, where the memories of the conflict and those who were killed greatly affect the survivors.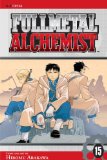 Fullmetal Alchemist is another title that denounces war. Many of the characters in this title were soldiers in a terrible war against the Ishbalans. In volume 15, we hear the whole story. Roy Mustang was so profoundly affected by the war, that like Yamaoka in Eagle, he decides he must become the leader of Ametris so something like that can never happen again. Though, unlike Yamaoka, there is no democratic way to the top, and Mustang must still be soldier to make his way up. But the memories of what happened, and the vow he made have never been forgotten by him or his subordinates and friends who help him.
This Memorial Day, take some time to think about the men and women who have died to keep this country free, but also think about things we can do so no one else has to mourn a father, mother, sister, brother, son or daughter in such conflicts ever again.