Labo asks:
I've been wondering for a while now, but you say that you are learning Japanese characters to read more Japanese manga not yet translated for the public audience and I was wondering, that is you achieve that goal exactly how or where would you get the Japanese manga to put your skills to use. Seeing as few internet sites like Jbox.com offer a limited selection that are usually popular series, that have their own animes already.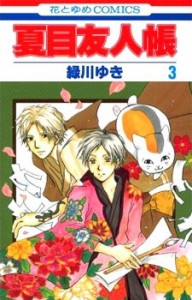 Well Labo, I'm fortunate to live in an area of the US where I'm 45 minutes more or less to several Japanese bookstores, including, but not limited to, Kinokuniya and used bookstore Book Off. But as you note, their selection will be mostly for newer titles, and used bookstores inventory is always fluctuating. So to find some specific titles, I will have to go online.
There are several online bookstores, the most obvious being Amazon.co.jp, the Japanese arm of Amazon.com. A query of the hive mind that is Twitter got me several other suggestions. Kinokuniya also has an online book store. It has stores in both the US and Japan. The Japanese store probably has a better selection.  BK1 is an online store that sells manga, cds and dvds and is located in Japan.  Yesasia came up as an option as well, as did Yahoo Actions using a proxy, but those can get expensive. I used one once, and that was just to replace a CD that had been stolen from my brother, and I couldn't get it anywhere else. I wouldn't recommend those. Ebay can also be a source, but like used bookstores, the selection is hit or miss. beNippon seems to be a new online store that has lots of Japanese manga, though I don't know anyone who's tried it.
Another option that will be growing (hopefully) is reading manga online, in Japanese. CDJapan has an e-book rental section that allows you to read manga online, all in Japanese. I think this would be the ideal version for me. I just don't have room for more manga! They already have quite a selection in all demographics, and even one title I really want to read! And it's just a $1.00 for 48 hours for 1 volume. Now that's a deal!