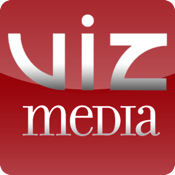 A few weeks ago I gave Viz kudos for finally realizing there was a market for digital manga beyond the iOS platform. Their announcement of Vizmanga.com and tagline of "Buy It Once Read It Anywhere" seemed like a dream come true. Finally, I could start reading and owning digital manga. I thought Viz had really gotten the idea of "manga for all." But after working with it, and seeing new announcements, I have come to realize the equality I thought I was getting didn't really exist.
First, when Viz say "manga you can read anywhere," they mean if you are an iOS user. iOS users can not only read their manga on their iphones and iPads, they can download them, meaning they don't have to be online to read their manga. That might not seem like a big deal at first, until you try to do something like, read manga you've bought at work where the wi-fi is password protected, and you can't get on the network. To me "read anywhere" should mean just that, not "only when you can get online." I've paid for these volumes, I should be able to read them online or offline. There shouldn't be a difference just because I don't have an iOS device.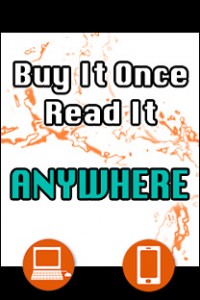 Viz is also apparently still favoring iOS users by giving them "exclusive" titles that only they can purchase and read. Just recently, it was announced that the Inuyasha Omnibus could be purchased on iOS devices only. If you're going to make your products available, shouldn't it be available for all? Video Game makers have learned that "exclusive" doesn't always=sales. The only one that makes out on those is the hardware maker, and I don't think Apple really needs anymore help with their bottom line. It was suggested that maybe the choice of exclusivity was because of the mangaka, but with Rin-Ne already online for free, and Inuyasha having been available for nearly a decade, I can't believe that Rumiko Takahashi would want to limit her best-selling title to a small audience. Inuyasha is one of the titles I WANT digitally (58 volumes just takes up WAAAAYYYY too much space!). It was such a disappointment to hear it wasn't going to be available to me based on platform alone.
Books spread and became popular because they could be accessed by everyone. It seems that Viz has attempted to do that, but is still treating anyone who doesn't have an iOS device as a second class citizen of the digital world. Not cool, Viz. Not cool.