When the Straw Hats encounter a mysterious barrel on the open sea, little do they know that it's a trap. Losing control of their ship, they're steered toward Thriller Bark.  Any rational sailor would think twice before going ashore on an island full of zombies. But with Luffy at the helm, the Straw Hats are in for a scare as they become the targets of the dreaded Gecko Moria!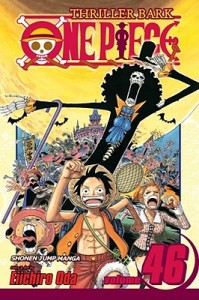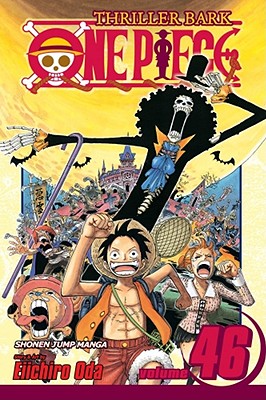 By Eiichiro Oda
Publisher: Viz Media
Age Rating: Teen
Genre: Action
Price: $9.99
Rating: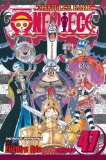 After the long and emotionally draining Water Seven arc, Thriller Bark makes for some spooky fun with zombies, ghosts and a talking skeleton. But the story feels drawn out and really seems to drag on, as does the bittersweet background story for Brook. It feels more like a filler arc and an excuse to throw in some Zombies.
The Thriller Bark story arc starts out as a light-hearted story filled with lots of humor. Luffy is excited at the prospect of seeing ghosts and is inviting Brook, a walking talking skeleton to join the crew without knowing anything about him. The gags really run amok when the Straw Hats reach Thriller Bark itself, with Nami, Usopp and Chopper seeing zombies one minute and then gone the next. And the arrival of Luffy, Zolo, Sanji, Robin and Frankie is funny as they first tame a Cerberus-like zombie and then beat up all the zombies that pop out of the graveyard, and leaving them stick out of their graves, feet first. Oda does a really good job in the beginning of creating a spooky atmosphere with zombies popping out of pictures and stuffed animal heads on the wall coming to life.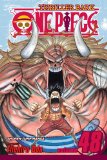 The fun doesn't stop there. Usopp gets a great spotlight in this arc, as his super-pessimistic attitude is finally shown to have a use. When faced with the Ghost Princess Perona and her negative energy ghosts, Usopp is invincible, since he already has such a low opinion of himself, he can't be brought down any further. His battle with her was the best of the volume. The giant zombie Oars running around talking and acting like Luffy was pretty funny too.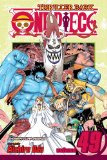 All this humor is overshadowed by Brooks and the padding of the story to stretch it out. Thriller Bark is supposed to take place in the course of a single night, but it goes on for 5 volumes! It's too long and too much is going on. The entire plotline with Absalom and Nami was clichéd and got boring fast. In arcs such as Alabasta and Waters Seven, the battles that each Straw Hat was in was entertaining. But they really weren't in this arc. Brook's background story wasn't just tragic, it was downright depressing. While Robin's back story, which was shown before Brook's, was really tragic, there was still a ray of hope with Robin trying to continue the work of the Ohara clan. But there isn't any feeling like that with Brook. The more your see of his story, the more down you feel. There doesn't ever seem to be a light at the end, even when he joins the Straw Hats. It's more like relief that such a dark period is over, and after all the humor the arc started out with, the darkness of Brook's back story just doesn't feel right.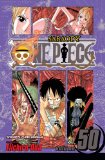 The arc redeems itself at the end with a return to World Government story line. Kuma, another Warlord of the Sea comes to check on Moria, and possibly kill Luffy. But the Straw Hat's loyalty and Zolo's belief in Luffy saves him. The scenes with Kuma only increases my curiosity about the World Government and what their true motives are.
The Thriller Bark story arc has a good beginning and good ending, but too much filler going on in-between. This is still a good arc, with lots of great scenes for the characters. It just would have been better if it had been pared down. Three volumes would have been just right.