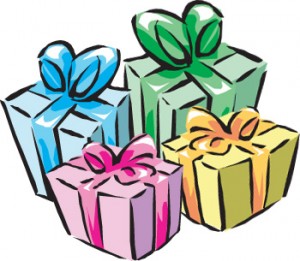 Looking back over 2011, I realize it didn't quite turn out as I had intended it. RL seriously intruded on my blogging and reviewing, though I have tried to at least update once a week. My company's move to a new computer system not only took up a lot of time, but sucked a lot of life out of me. (BTW, if you ever hear the word 'Oracle' at your company, run away. Very fast. Or stock up on alcohol. I've heard that helps a lot.) I even missed this blog turning 4 in November! That's how out of it I was!
With all of that behind me, I know look ahead to 2012, and my plans for the new year. In my last anniversary post, I said I was going to donate some of the manga I wasn't reading anymore to my local library. In the last week of 2011, I finally did it. I took 71 volumes to the children/teen librarian after communicating my wishes. A look at the library's graphic novel collection showed that it really needed some help. I took over mostly completed series' or one shots, so that there wouldn't be gaps of hangings. The only exceptions to this were Detective Conan/Case Closed and Ranma 1/2, of which I had the first 5 volumes of, and the first volume of Twilight. If Twilight proves popular (yeah, if), I'll try to see about getting the second volume for them. It was still hard for me to do this, even after I had made up my mind, put the books in a separate book and even put the box by my desk. Even now, I feel pangs of regret, even though I know the title I gave away are things I won't read again. It's hard to be a packrat/collector.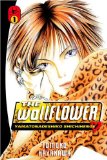 In order to continue to reduce my manga collection, I have to really start to read more. I have several completed titles that I've read most, half, a few volumes or even none of! I'm making it a goal this year to get through these titles and see more of them go to the library. It should come as no surprise that most of these are shonen titles. I finding I'm not as enthusiastic about shonen as I was 10 years ago. There are exceptions of course, such as One Piece, but reading the latest Shonen Jump made me realize how much I didn't care about the story or characters in most of them. I'm kind of glad Viz went digital with Shonen Jump. Now I can read them with out having piles of magazines cluttering up my house. In order to help me keep up on this, I'm going to keep track of the titles I read here, and maybe even do a short review consisting of a couple of lines if the mood hits me.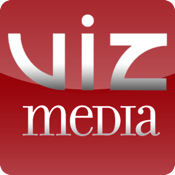 And speaking of digital, I will be trying to get more manga that way, at least as much as the publishers will allow me. I'm going to rant now for a few lines (paragraphs). I want to support publishers and their move to the digital realm. Digital manga is great, doesn't take up shelf space and on the right devices, can actually look as good as print. The problem is that publishers AREN'T making their digital manga as available as their print. Viz, Yen, and new comer Kodansha are keeping their manga on mostly proprietary devices. iOS devices still get the preferential treatment, and recently both Viz and Yen put manga on Barnes and Nobles Nook tablets. Yet they continue to ignore Android. Just over Christmas, 1.3 million android devices were activated. Do they really think it's a good business plan to continue to ignore this market? Yes, they give lip service to Android, saying they're "working on it", but I'm really tired of that excuse. Just as I'm tired of "Android is difficult to program for." Sorry, that doesn't cut it any more. Nook tablets and readers are Android based. If they can make their manga for those devices, they can make it regular Android devices. I want to be a legal buyer of manga, but right now, the aggregators and scanlators hold the Android market. How is that helping their cause? And if they give the excuse of the Japanese publishers are keeping them from going it, and then Jmanga gets an Android app out before them, then they should just hang their heads in shame. Both the US and Japanese publishers who are limiting the readership.
And before anyone says I should vote with wallet and not support the publishers, let me say I AM. I will not buckle under and buy the hardware they are putting their manga on. Content should never be limited to a hardware platform, and yet that is EXACTLY what all the manga publishers are doing. If you don't buy this other company's hardware, you can't have our books. That's not the way to expand readership. That's how you limit it to an elite few, and I don't believe books should ever be limited to one group over another.
And while I'm ranting, Jmanga, GET SOME VOLUME 2s OR MORE UP! It's nice that you are getting titles up, but there have been hardly any second volumes go up since the site started. I'm not going just keep getting the first volumes of titles if there is no hope of the titles continuing! Yen Press, even if you do finally put your manga out on a platform I can read, I'M NOT PAYING $8.99 FOR THEM! I wouldn't pay Jmanga that much, what makes you think I'll pay you that? And Square Enix…just get over yourself. Did anyone notice your site was down and unavailable? No? That should tell you something. Alright, I'm done.
I'm looking forward to a more productive year here at Manga Xanadu. And while I do feel a little prideful at the size of manga collection, logistically it's not feasible for me to have over 1000 volumes (which I probably had at one point this year). I'm hoping for more manageable shelves, and to fill more digital shelves. This will also hopefully mean more content for this blog. I hope you'll continue to follow me into the new year.
BTW, little known fact. 2012 and the end of the Mayan calendar wasn't originally meant to mean the end of the world. It was supposed to be when the Maya, who are actually beings from the star Arcturus in the Pleiades cluster, will return to earth via their "galactic synchronization beams" and transform reality. So, no worries about the world ending. 🙂 (Source: Frauds, Myths, and Mysteries; Science and Pseudoscience in Archaeology by Kenneth L. Feder, 1990 edition.)