Easter is just around the corner, so it's time for some more marginally related manga! This time I'll introduce some manga that features the Easter Bunny's favorite treat; eggs!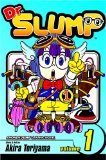 In the first volume of Dr. Slump, inventor Senbei Norimaki invents the Time Slip, Which allows he and Arale to travel back to prehistoric times. Arale brings back an egg, which hatches to reveal a cherub-like being, with wings, antenna that can shoot laser beams, and curly green hair. Arale proceeds to name him/her (not sure which), Gatchan which is short for Gadzilla (Gojira). Gatchan becomes Arale's constant companion, following her everywhere, eating most everything, especially liking metal but not rubber. Gatchan even clones itself to become twins!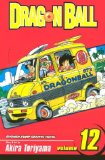 In Dragon Ball, another Toriyama title, villain King Piccolo, the old version, has a particular ability, Pokopen, to create subordinates. He creates an egg in his body and spits it out, out of which the subordinates would hatch. They come out of the shell full formed and ready to do their master's bidding. It wasn't a pretty sight, and took a lot out of Piccolo. But these henchmen, who had names like Tambourine and Cymbol (keeping the musical instrument motif), proved to be a lot of trouble for Goku and his friends, even killing Kuririn.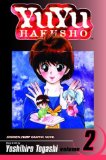 Yusuke of Yu Yu Hakusho, in order to return back to life, is given a Spirit Beast egg to nurture. The egg feed off Yusuke's aura and would determine what kind of creature hatched from it. It could either help him return to his body or gobble him up and take him to hell. Yusuke used that energy to rescue Keiko who was protecting his body from a fire in his apartment set by an arsonist. The egg was stored away in the underworld and later hatches during the Dark Tournament arc. It turns out to be a cute spirit beast with floppy ears who is named Pu. He, like Yusuke, is very attached to Keiko. Pu helps Yusuke during Genkai's final disciplineship test, and in the last arc changes into a large blue bird, looking much like a phoenix.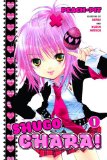 Shugo Chara's Amu Hinamori makes a wish for the courage to be more like her "would be" self, the person she wants to be instead of the shy introvert she is. The next morning, she wakes up to find three colorful eggs – pink, blue, and green – in her bed. They hatch into Guardian Characters, each of which represents an aspect of Amu's true self. Soon, other characters with Guardians begin appearing, and there is even a company, the Easter Company, who is searching for a special egg, the Embryo, that can grant any wish of the one who possesses it.
Are there more manga that feature eggs prominently? I'll bet there are! These are just the first four that came to mind. Let me know what other titles I'm missing in the comments.
Have a Happy Easter!