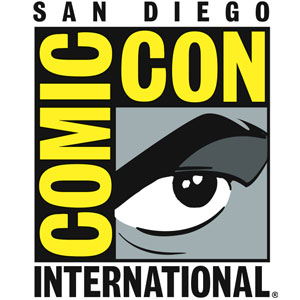 Another San Diego Comic Con has come and gone, and it's left us with a lot of announcements to sort through. Viz Media, Yen Press, Kodansha Comics and newcomer Jmanga all had panels filled with news and announcements. But who had exciting announcements and who were more ho-hum? Read on to find out more!
Viz Media started off their first panel by announcing that their digital manga would be available on android devices. That seemed like an exciting announcement until you go to the Google Play site and get the message that the app isn't compatible with your device. It seems Viz has made their app for only phones and not tablets. This really disappointed me, since I prefer reading comics and manga on my tablet, but at least android users can finally download their Vizmanga.com manga. They really should have just said phones instead of "devices". That was really misleading. I'll be satisfied when they're available for any device. The only other big announcements from Viz was from their Weekly Shonen Jump Alpha panel. Blue Exorcist, a current title will be joining the digital magazine as a monthly title as will a new series, Takama-Ga-Hara, which just started in WSJ. It's about a boy with superhuman powers who wants to become a mangaka rather than a fighter like his brothers. It might be interesting.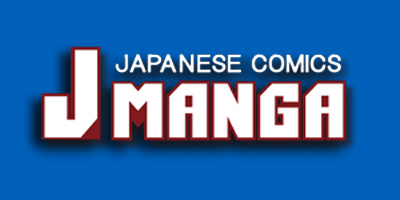 Jmanga.com was the big winner for me with its announcements. They also announced their manga would be available on android devices, but they really mean "devices"; both phones and tablets will be supported, and will be available in October. I very excited about this! They also announced, and only got permission to do so minutes before the panel, that they would be releasing Kodansha titles previously released by Tokyopop and Del Rey. This is great news too! There were a lot of good titles that went OOP when Tokyopop lost the Kodansha licenses. On my personal wish list of titles to return are Kindaichi Case Files, which ended before its last volume as did Dragon Voice. And it's a crime that Fruits Basket is no longer available. This title really needs to return digitally. On the Del Rey side, seeing Nodame Cantabile return would be awesome too. One other license that Jmanga announced was Mythical Detective Loki, by Sakura Kinoshita, the artist of tactics. I've been wanting this series ever since I first found out about it at least 7 years ago! I can't wait for this to come out.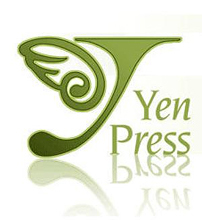 Yen Press has been a staple at SDCC since 2007. They don't seem interested in making their manga available to everyone. Their position for not going on android is that they are "waiting for it to work right." What does that even mean? Android seems to work just fine. Mainstream comics have no problem with it, Dark Horse has a great app, and Viz and Jmanga are moving to it. What of it doesn't work? They did promote their Nook app, that only works on Nook devices (not the app for other devices or web), so it keeps it to a small audience and will never grow. Their license announcements weren't too exciting either. Not really interested in any more James Patterson titles, and getting more YA supernatural titles will get just as tiresome.
Of their Japanese licenses, BTOOOM! sounds like .hack meets Survivor, and not too interesting. Another might be interesting if the mystery side is played up as much as the horror. Welcome to the Erotic Bookstore looks the most intriguing. It's the memoirs of a woman working in a bookstore that opens up an erotic section. It sounds like it'll be really fun. Another interesting statement was that they seem to be backtracking on their "no license rescues" stance. They say they are looking at some Tokyopop titles, even though they declared they wouldn't after TP closed and fans asked them to.
Kodansha spent their panel talking mostly about their current line up, with little in new titles. They didn't even bring any digital initiatives, and remain iOS only. There was a lot of talk of Sailor Moon, and Negima ending. Of their new titles, there were a few. Along with Negima's last volume will come a spin-off, Negiho, which puts Negi as a teacher of young girls. Yeah, still just as disturbing. Natsume Ono fans will be glad to get her collection of short stories, Danza. And I don't know if this is a new announcement or not, but it's new to me. Missions of Love is a shojo about a cellphone novelist who gets involved with the most popular boy in school.
Winners and losers for San Diego 2012? Jmanga takes it for me all the way. They had the most announcements that really excited me. Loser would be Kodansha with nothing that even piques my interest. Viz beats out Yen Press by at least making an effort to reach out to android fans. But con season isn't over yet. With Otakon and NYCC still come, there are still chances for more and exciting announcements.