New York Comic Con, or NYCC, was this weekend, with all the manga publishers making appearances and announcements. Vertical, Viz, Yen Press, even Kodansha and Jmanga had panels to announce their new titles and new alliances.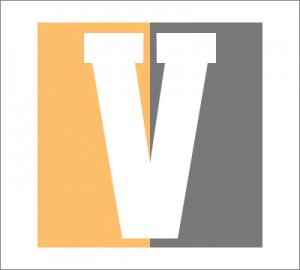 Vertical started things off with their panel on Friday. They announced two titles. First was a new Tezuka title, Twin Knight, the sequel to Princess Knight. It follows the adventures of the twin son and daughter of Princess Sapphire. I really enjoyed Princess Knight and am thrilled that I will get a chance to read this one as well. I'm not quite as hot on their other title, Helter Skelter. It's a psychological thriller about a model who under goes plastic surgery to have her live go down hill from there. I'll admit, Vertical has done well with their thrillers. I was surprised to have enjoyed No Longer Human, but the description of this one is rather off-putting for me.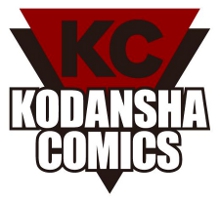 Next was Kodansha, the publisher we hear anything from maybe once a year, and only remembers they have a twitter account just as often. They had three new licenses. Sankarea: Undying, which sounds like a cross between zombies and Pet Cemetery. Think I might pass on this one. We'll see how the reviews go. No. 6 is a dystopian future title that will probably get attention because it also had an anime released recently. It might also get a boost from fujoshi from its shonen-ai elements. Another pass I think. I'm not big on dystopian stories either. Vinland Saga on the other hand, has been on my radar for while, as it has several other people. From the creator of Planetes, a sci-fi series published by Tokyopop in the mid 2000s, this title takes us back to the time of the Vikings, and follows Thorfinn, a viking looking for revenge for his father against a mercenary. He joins the mercenary's crew but gets swept up instead in the battle for the crown of England. I love history, have just recently become interested in Viking lore, so this is a title that is going on my must get list. For the kids, Kodansha also rescued Tokyo Mew Mew a la Mode, the sequel to Tokyo Mew Mew. Not much of a surprise, really.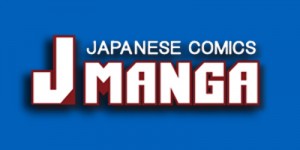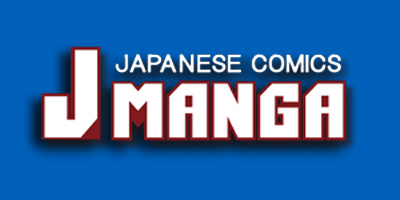 Jmanga poured on the love starting just before the con and taking it all the way through their panel on Saturday. First came the opening of their sister site Jmanga7, which allows users to read full manga chapters for free, and for a subscription of $5.99, can read new chapters first and have unlimited access to the site. Then came the first two Shueisha manga offered on both sites, shojo titles Crazy For You and Pride. They also released their android app, the first to support 10″ screens as well as phones and e-readers (yah Jmanga!). And they released it before any iOS app (double yah Jmanga!!). For their licenses at NYCC, they rescued more Del Rey titles such as Yozkura Quartet and My Heavenly Hockey Club. I enjoyed the first Fairy Navigator Runa, and will be check out more volumes now. They also have some new titles such as My Sweet Dragon, and Yasuko and Kenji, two shojos that look very interesting, and a manga license many yuri fans have probably been waiting for, Aoi Hana. Jmanga has done an awesome job over the last year bring out old and new manga for the fans to read legally!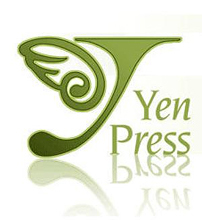 Yen Press had 5 new licenses, but only two really interested me. The two Madoka Magica spin-offs will be on my want list. I have really enjoyed the first two volumes of the original series, and would love to read more. Two of their other licenses is more K-On! I wasn't interested in the first series, so I don't see anything changing with these sequels. Yen Press has also made a deal to release Square Enix manga worldwide, but there really isn't enough any information about this to really know if it's a good thing or a bad thing. The current Square Enix digital site is a mess and no one in their right mind would use it. But the worldwide part of the statement may just mean, that Yen Press will be making the manga available to places other than the US and France, which the Square Enix store already serves. No word either on if this also includes portable devices, but since Yen Press only caters to iOS users, I doesn't matter to me either way. I'll never purchase any of the digital manga.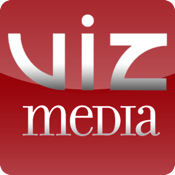 Viz Media was the last of the publishers to announce with their panel on Sunday. Through they had a jump-start announcement at the Icv2 conference on Wednesday, where they announced that Shonen Jump Alpha would be moving to simultaneous release with Weekly Shonen Jump "soon." This might excite some people, but I personally don't care. I can't keep up now with the weekly releases, two-week behind or otherwise. Their actual panel didn't have anything I found thrilling either. They will release 2 Tiger and Bunny manga, which isn't a big surprise, and announced the print editions of two online titles Barrage and Ruroni Kenshin Restoration. Sunny is a Taiyo Matsumoto anthology of the creators more recent work, and art book by Takehito Inoue, and some more kids tie-in titles. And what is the big deal about releasing Dragon Ball again? It already got the VizBIG treatment. What's the point in giving it the 3-in-1 treatment as well? If Viz really wants to impress me, they will announce an android at for 10″ tablets, but that seems to be as low down their list as can possibly get. That's alright. I've got PLENTY of Jmanga titles to read.
My winner for NYCC is hands down Jmanga with the most exciting announcements. They are the one publisher that is really listening to what we readers want and doing everything they can to provide it. Viz is my loser because they used to be in Jmanga's place and has just let it slip away. They didn't have a single thing that made me think "cool!" At least Kodansha, Yen Press and Vertical could do that. And so ends another con season, and we settle down into the mini announcements and wait for next spring to start the cycle all over again.