After a short break with a series of short stories, the action starts back up with Hikaru hungry to climb the Pro ladder and start competing at the same level as Akira. Hokuto Communications, a telecom, decides to sponsor a Go tournament for young pros from Japan, Korea and China called the Hokuto Cup. Akira is a shoe in, but Hikaru has to fight for a place on the three-man team. When the tournament finally starts, it's a battle of wills, ego, and pride.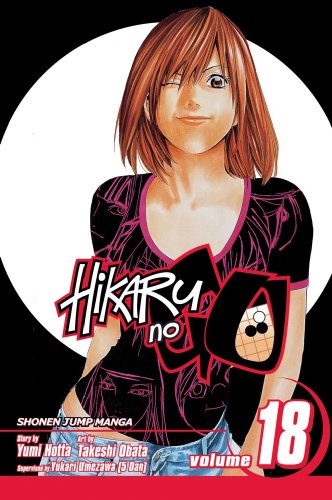 Written by Yumi Hotta; Art by Takeshi Obata
Publisher: Viz Media – Shonen Jump
Age Rating: All Ages
Genre: Game
Price: $9.99
Rating:





While I really enjoyed the previous six volumes, these six volumes which also finish the series were not as strong. It was really great to see Hikaru get his fire back, but the short stories, while cute, took away from the building excitement of seeing Hikaru play again, and the Hokuto Cup was too much drama and not enough intense play, which is what has been so addicting about the story.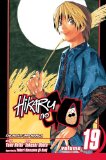 After the end of volume 17, the story doesn't pick up immediately. Instead, we are treated to 5 stories that feature mostly side characters, in times of their lives before or after they meet Hikaru. For the most part, these are good stories. I enjoyed seeing how things were for Akira right up to before he and Hikaru played their first game. I also liked seeing what led up to Yuki's game with Dake, and what's like to try to date as an Insei with Asumi. While I enjoyed these stories for what they were, their placement in the middle of the series didn't feel right. These were stories that were better off as bonus stories to fill at the end of volumes, or as a filler at the end. They didn't feel so well after such an emotional moment at the end of volume 17. I didn't want to be entertained with cute stories, I wanted to get back to seeing Hikaru play.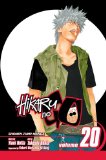 And in Volume 19 that is precisely what we get. Hikaru is playing to make up for the lost time from all the games he missed while in his slump. He takes no prisoners, especially against Pros, as he continues his race up the ladder. In his rematch against Gokiso 7 Dan, the pro Hikaru beat back in volume 12 with Sai's help. This time, he doesn't need any help to take this haughty pro down. He gets his first real taste of defeat when he goes up against his teacher Morishita, who shows Hikaru a player can have more than one face, and more that one style of play. Morishita's advice to Hikaru is forthright, and it along with some other things said hint at a possibly broader arc coming up, but instead, the story goes into the Hokuto Cup.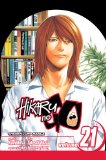 The final volumes of the series show the prelims in Japan, and the tournament itself. As a lead up to it, a reporter for Go Weekly, the newspaper for Go players in Japan, goes to Korea to speak to the players in the Hokuto Cup, but arrives a day early, so there is no translator there for him. He tries to interview Ko Yong Ha, but a poor translation of his words causes a misunderstanding that carries through the Hokuto Cup and the series. I really didn't like how or more why this misunderstanding was perpetuated. Ko Yong Ha was an arrogant jerk to not only keep the misunderstanding from being straightened up, but then throws gas on the fire. I hated the whole plot point and Ko Young Ha. This made the end so much harder for me to accept. He didn't deserve Hikaru's true feelings, and really just needed a good whop upside the head for being so full of himself.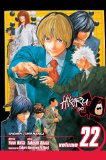 The series also ends rather abruptly. It really doesn't feel like the story was meant to end there. In the volumes building up to, and even during the Hokuto Cup, there was a lot being made about Japan not remember their Go history, only focusing on the present, and how that is a weakness for them. It really felt like this show plot line should have been taken somewhere. Instead, it feels like it got cut off prematurely with the end of the series. I really would have liked to have seem more about Japanese players rediscovering their past as they continue into the future.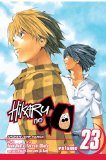 Despite these complaints, I still really enjoyed these volumes of Hikaru no Go. I loved seeing how much Hikaru has grown, not just emotionally, but physically. By the time of the Hokuto Cup, he is standing tall and looking confident. The whole series only covers three years, basically Hikaru and Akira's time in middle school. In that short amount of time, he's come to look like a serious pro, and not the goofy kid the started out the series as. Losing Sai had the most profound effect on Hikaru. While Akira always had a serious air about him, his rivalry with Hikaru gave him the focus he needed, and gained the both of them lifelong friends.
Hikaru no Go is one of those rare shonen titles that makes the battles about brains and not brawn, and shows rivals can also be friends. I think this is one of the title's strengths. Hotta created some great characters, and developed them with such depth, while Obata's art struck the perfect balance between realism and comedy. Hikaru no Go is one of the best titles you will ever read. It is a must for any manga collection. Do no pass this one up.