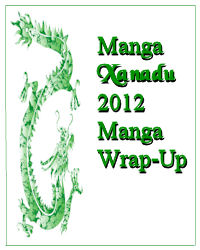 At the beginning of 2012 I decided I needed to do some catch-up reading. I had so many series' sitting on my bookshelves unread, many of which I never read more than the first few volumes. I decided in 2012 I would try to weed some of them out. Well, that lasted about 6 months. And actually, I didn't do too bad. I got through 100 volumes of manga covering 18 series'. I even resolved to give away 11 of these, though I haven't quite done so yet. I'm still debating if it's worth trying to sell them, or if I should just give them to my local library. This also constituted about 1/2 of all the books I read this year.  I've still got less than a week, but my tally at the moment is 215 of a commitment to read 200 books. Not to shabby, I think.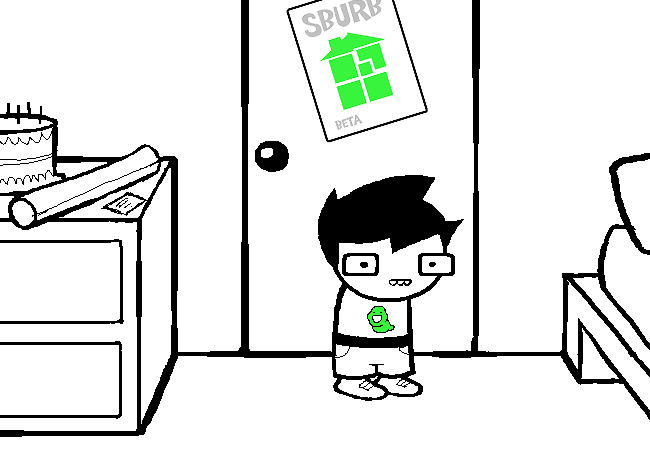 I got distracted from my Manga Wrap-Up due to a growing review pile. Another distraction I discovered this year is Homestuck. I know a lot of people dismiss this webcomic as dumb or silly, but it's actually a very good comic. It's deeper than it appears, and gets longer with each new act. I am currently reviewing each act at Good Comics for Kids. Check it out if you haven't read Homestuck yet. You might discover something fun like I did. I also found online manga to be rather distracting. Once Jmanga.com got their Android reader app up and I could read manga on my tablet, it was way too easy to start goofing around with the app, and end up reading a volume or two. For 2013, I'm going to continue to work down the review pile and catch-up on Homestuck, but then I'm going to return to the wrap-up.  I found I had a better feel for a series reading it in bigger chunks that a few volumes at a time. I discovered I liked some more than I remembered, and others that were better off as digital than taking up space.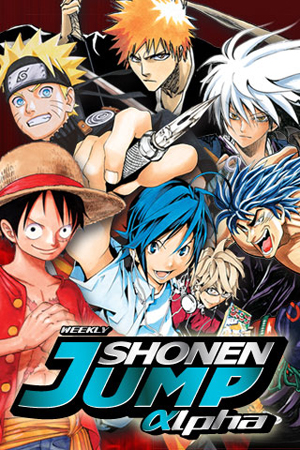 One thing I'm not going to continue in 2013 is Shonen Jump Alpha. I could not keep up with the weekly format, and trying to catch-up to it (I just got to October) has become more of a chore than it's worth. There really aren't enough titles in the magazine anymore to warrant me continuing my subscription. I'm just waiting for Bleach and Naruto to end, Yu-Gi-Oh! Zexal is better in volume chuncks than weekly, and I don't care for Toriko, or any of the other new series I've seen so far; Barrage and Taka-Ga-Hara. I also don't care for the new Rurouni Kenshin. If it ain't broke, don't fix it guys. And Blue Exorcist… I'm too far behind to care if I keep reading or not. Going day and date is meaningless to me, so I'll put my sub money toward something else. I'm thinking may be Gen Manga. I can at least download the issues to read on my tablet, something I can't do with Viz's "read anytime, anywhere, except for Android 10″ tablets" app.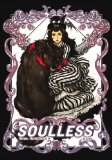 There were quite a few titles I enjoyed that debuted in 2012. Top on my list is Thermae Roma from Yen Press. I didn't think this comedy series about a Roman who can travel between Ancient Rome and Modern Japan could ever get any legs, but the first volume really surprised me. For the all ages group, I would highly recommend Young Miss Holmes from Seven Seas Entertainment. Christie is a fun and smart character, and the support she has around her is just great. Kaoru Shintani makes great use of the Sherlock Holmes stories and fits Christie into the works marvelously. Another title I fell in love with from Yen Press was Soulless, the manga adaptation of Gail Carriger's Parasol Protectorate  series. Alexia has a sharp wit and sharp tongue to match, and her courtship with Lord Maccon in the first volume was priceless! Rem's artwork is just beautiful.
Yen Press actually surprised me with all the titles of theirs that I ended up liking that I didn't think I would. Durarara!, Puella Magi Madoka Magica, Olympos, and ever the picture book Kitty and Dino were all surprises that came out of nowhere. Vertical hit me with some titles I was sure I wouldn't enjoy too. Book of Human Insects, Princess Knight, No Longer Human and The Drops of God made me reconsider my "no classics" policy. Viz couldn't get me with a lot of their new shonen, but I did discover some good shojo. The Earl and the Fairy was good, as was Strobe Edge and through their 3-in-1 editions I discovered the classic series Hana Kimi.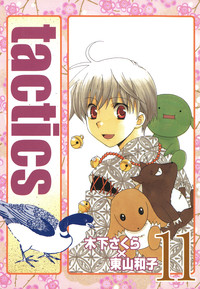 Jmanga.com did a good job of filling in gaps left by the other publishers. They have been keeping me happy with cat manga such as Poyopoyo Observation Diary and Edo Nekoe Jubei. Their license rescues have made me very happy such as the return of tactics, a title left unfinished by Tokyopop, and many of the older Del Rey/Kodansha titles. Hopefully there will be more of those. They've also had some great, quirky titles that never would have come out here otherwise, such as Urameshiya and the aforementioned cat manga.
All in all, 2012 was a good year in manga for me. While I have cleared some shelf space I have a whole lot more to go. It's been fun rediscovering old titles while discovering new ones. Digital manga is still working to come into its own. It's made some positive strides this year, but it won't be complete until it can be read on any device, regardless of platform or connection. I look forward to what 2013 will bring and hope you will continue on the journey with me.