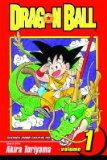 When publishers started to seriously bring manga over from Japan, they started with the creme-of-the-crop. For a lot of people that meant titles from Weekly Shonen Jump. Just in the last thirty years, that has included a lot of manga. But if we look at this article from Rocket News, which looks at the top 20 Shonen Jump best sellers of all time, there are a lot of familiar titles to American readers. Death Note (20), Rurouni Kenshin (12), One Piece (2), and Dragon Ball (1) are among the titles featured on the list. In fact  of the 20 best-of-the-best sellers 14 have been released in the US, and have (mostly) been completed. Of the Viz Media releases, only Jo Jo's Bizarre Adventure (7) did not get a full release. Only the third part of the story, "Stardust Crusaders", which was 16 volumes on its own, was released. But at least the whole part was released.
So that leaves 6 titles, but haven't we see some of these non-Viz released titles? Sacrilege you say? How could anyone other than Viz have released Shonen Jump titles? Back when Shonen Jump was just starting, another manga magazine was starting as well; Raijin Comics. Backed by Sega Corp, this magazine was able to snag 3 Shonen Jump titles; City Hunter (17), Fist of the North Star (9), and Slam Dunk (5). City Hunter, a mid 80s title only got 5 volumes released. The same was released for Slam Dunk. Fist of the North Star fared better as wasn't serialized in Raijin, so it could come out faster. Nine color "Master Editions" were released. Slam Dunk was able to find new life at Viz Media, with the company picking up the series, and is near completion in releasing it. But what about City Hunter and Fist of the North Star? Both have very dedicated fan bases in the US, though they are much smaller than say Naruto (4) or Bleach (6). It is probably highly unlikely that these titles will ever see print release, which I think is a real shame. Fist of the North Star is practically legendary for its blood and violence, while City Hunter combines fun and sexy comedy with action. I would so love to see both of these titles at least get digital releases. For more information about why I think these won't be coming out, check out this ANNcast from 2011 with Jonathan Tarbox who worked at Raijin before moving to CMX. He's got a lot of great insider information.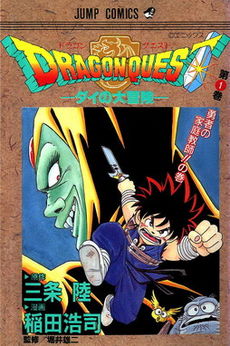 So that leaves 4 titles (technically) that we haven't seen in US, and will most likely never see. Rokudenashi Blues (17) is a coming of age sports title. For some reason, in the US, sports title=no sales. This includes Prince of Tennis (15) as well as Slam Dunk, both popular sports in the US, but not on the bookshelf. Rokudensahi is also another mid 80s title, which gives it its second strike. No one, it seems, what to read "old" manga. This is a shame. Rokudensahi sounds like a fun title. It's a comedy that uses famous musicians and athletes as character models and for many of the jokes in the stories. This probably makes the title "too Japanese" to market, giving it its third strike. Dragon Quest (11) is based on a popular series of video games of the same name in Japan, and to a lesser extent in the US. You'd think that would give it some traction here in the US, combined with the fact that Akira Toriyama of Dragon Ball fame did the character designs for the game. But, again it's a late 80s title and 37 volumes long, so no chance in print.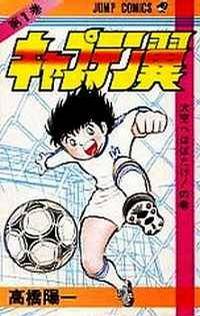 If sports manga about basketball, football, baseball, or tennis doesn't do well, you can well imagine a manga about a sport that isn't very popular, like soccer, wouldn't do well at all. Enter Captain Tsubasa (8). This title is a big hit all over world, even making into Arabic countries, where the main character can been seen on the side of delivery trucks. But, as another early 80s title and over 30 volumes long, you can bet it's a no-go here. The last series, Kochira Katsushika-ku Kameari Koen Mae Hashutsujo (3), is not only the longest running series in Weekly Shonen Jump, it's earned a Guinness Book of World Record for the longest running series in a youth magazine! And at 37 years and 184 volumes and counting, it certainly deserves such an honor. Kochikame is about a police office in stationed in downtown Tokyo. The series combines slapstick humor with pop culture references and a touch of drama. It also has a lot of strikes against licensing. Length and subject being the two biggest. Only a hardcore group of fans would be interested, or may even have heard of it before now. And then, at 184 volumes and counting, where do you start?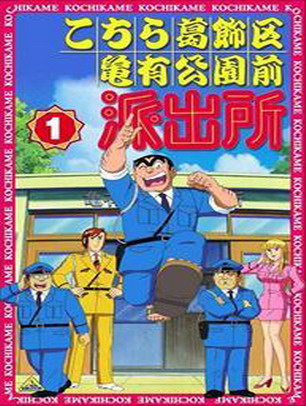 All in all, that's not too bad, to have only 4 titles total to have never been licensed in the US at some point. We've been lucky that Viz Media has been committed to publishing complete all the WSJ titles they license. With sometimes very different audiences on this side of the Pacific, some of Japan's biggest hits haven't fared as well here. Dr. Slump (16), Akira Toriyama's title before Dragon Ball was never a popular title here. And One Piece, which is enjoying immense popularity in Japan, has only been a blip here in comparison. Yu-Gi-Oh! (19) and Yu Yu Hakusho (13) enjoyed some popularity here thanks to a boost from the anime showing on Cartoon Network first. Hunter x Hunter, by the same artist as Yu Yu Hakusho, Yoshihiro Togashi, might be more popular here is he could keep a consistent release schedule, and not disappear for months (or years) at a time. I'm really not too surprised that a title like Bastard (18) with its mix of dark fantasy and heavy metal music hasn't been a big hit. It might have found greater appeal 15-20 years ago. But 21st century audiences aren't going to get or appreciate it. But since it's closer to a mature title for content, that would put it closer to the right audience, but it also a much smaller one.
With Shonen Jump here in the US going day and date with Japan, there will probably still be titles we won't see here, either because of content or popularity. We've already see 2 titles in WSJA go down after a volume or two. But maybe we'll at least get to see more than we would have before.