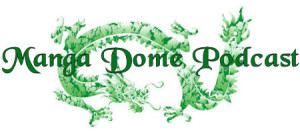 This week I review the digital-only Jmanga title Japan Sinks Volumes 1-4.
Show Notes:
Japan Sinks: The Novel
Japan Sinks Manga: Anime News Network
Takao Saito
Other Earthquake Manga
I got the publishing date from the Jmanga credits page which stated 2006, but a search of the web could not provide me with reliable information, so I can't say for sure when it was originally printed. I just went with what I had at the time.
Music courtesy of Kevin MacLeod of Incompetech
Podcast: Play in new window | Download