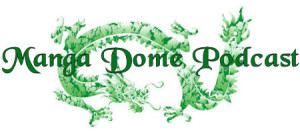 This week I check out some news stories, the goings-ons at Vizmanga.com, and all the new manga licenses from New York Comic Con.
If you like to hear more analysis of the New York Times bestseller list, leave a comment and let me know! And there's no wishlist again this week.
Show Notes:
Like the Facebook page!
Music courtesy of Kevin MacLeod of Incompetech
Podcast: Play in new window | Download