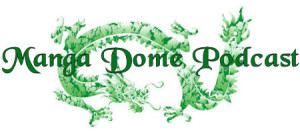 This week I make a minor change. The Weekly Wish List is now This Week's Manga. I check out a few stories In the News, new titles at Crunchyroll Corner, what's new in the Top Ten Department, and then I review Marvel Comics' poor attempt to lure in manga readers with the unbelievably bad X-Men the Manga. It has to be seen to be believed.
Show Notes:
This Week's Manga
In the News
Crunchyroll Corner
Top Ten Department
X-Men the Manga Review
 Like the Facebook page!
Podcast: Play in new window | Download