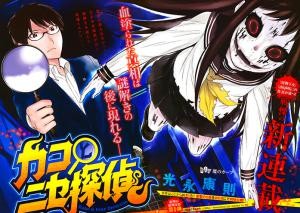 It was announced in the first 2015 issue of Shueisha's Weekly Young Jump that Yasunori Mitsunaga was launching a new detective series, Kako to Nise Tantei. This mystery series follows a genius boy detective with a shocking secret, and the first chapter featured a color opening page. It just came out on December 11, so not a lot of information is out about it but, I love boy detective stories and am always happy to see more of them. It would be great if Viz Media would consider it once it's got some chapters under its belt. It's too bad it's not a Weekly Shonen Jump series, otherwise we could have gotten a Jump Start on the first three chapters.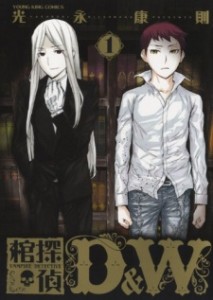 This isn't Mitsunaga's first mystery series. Back in 2011, he launched another detective series, Kan Tantei D&W for Shonen Gahosha's Monthly Young King. It features two characters, Juro, a man who is very sensitive to the smell of blood, and Hisato, who is a reclusive shut-in, for his own reasons. In the first story, Juro finds the body of an idol. After a run-in with the police, he goes to Hisato, who has his own mysterious powers, for help. This series is at two volumes and still ongoing. I would love to see this series brought over as well. According to Organization Anti-Social Geniuses' very helpful article "What Manga Publishers Can License in the US", Seven Seas Entertainment would be the most likely company to bug—ask nicely to look into licensing.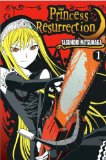 Mitsunaga is no stranger to Western readers. His long running series, Princess Resurrection, Kaibutsu Oujo, was licensed by Del Rey Manga, who published the first 7 of the 20 volume series. I really liked the first three volumes, until things seemed to get a little weird at the end of the third, but I wonder if I should have checked out further volumes. Not that it seemed it would have mattered since Del Rey dropped it, and Kodansha doesn't seem interested in continuing it. But I did like Mitsunaga's art and writing, so seeing more of his work would be most welcome.