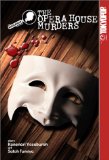 I read some back volumes of Case Closed – Detective Conan recently, and it's sparked by desire to read more mystery manga. The problem is, of course, is that there just isn't a lot of other titles available. Seven Seas Entertainment had Young Miss Holmes, and Kodansha had Sherlock Bones, but both are complete. Kodansha does have another mystery series that Western fans are familiar with; Kindaichi Case Files.
Tokyopop originally licensed Kindaichi Case Files, and published the volumes as complete cases, squeezing 22.5 Japanese volumes into 17. While Tokyopop had put the title on "hiatus", Kodansha pulled the license soon after, killing any fan's hopes of seeing the series complete. There were only 5.5 Japanese volumes left. That was probably only 2-3 stories!
Now, I know Kodansha doesn't rescue their older titles, and the 1992 Kindaichi series didn't sell enough to justify bringing the series back or even completing it, but, there was a second series published in 1998, The New Kindaichi Case Files. This series is only 10 volumes, and continues the adventures of Hajime Kindaichi, his childhood friend Miyuki, and Detective Kenmochi, as they investigate mysteries and murders involving ghosts, monsters, the supernatural and folklore. Tokyopop had originally likened the series to Scooby-Doo, which, with the revelations of the all seemingly supernatural events to be very natural isn't too far off the mark, also didn't do much to pull readers in.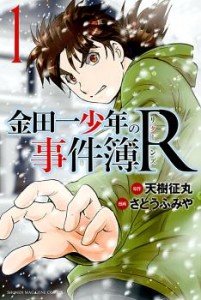 Now, if even this 10 volume series seems like too much of a risk to Kodansha, I would be happy with any of the sequel titles that have been released since then. Most of these titles are 1-2 volumes long, with one or two actually making it up to 5. Along with these sequel and short stories, there have been a few spin-off titles. Some give other characters the spotlight such as Inspector Akechi and Takatou, an evil puppet master that Kindaichi faced off against. This title as well as the comedy Mini Vacation are/were released in English on the digital app Manga Box. But since you can't keep the chapters and they are only around for 12 weeks, it would be nice to be able to get full volume copies, in print or digital. Kindaichi is fairly fresh in fan's minds with the latest anime having been streamed on Crunchyroll. They could have started releasing the newest series, Kindaichi Shonen no Jikenbo R with it. It would have been the perfect tie-in!
Welp, there you go Kodansha. A whole slue of options for bringing Kindaichi back to US shores. I really wish Kodansha would consider this. Even a digital only release would be welcome. I do so miss my dose of boy detective shenanigans.