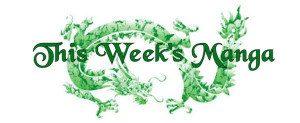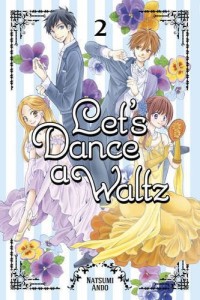 For the last week of the month, this is quite a haul from manga publishers! Fans of Kurosagi Corpse Delivery Service can rejoice as they get their yearly volume with Vol 14 out from Dark Horse. Seven Seas Entertainment has a new volume for Toradora fans who have been waiting quite a while, though not as long as KCDS fans. Vertical Comics is one more step closer to the end of their surprisingly successful (to just about everyone) edition of Mobile Suit Gundam: The Origin, with Vol 10 out this week. Only two more volumes after this.
If I had to choose just one of Kodansha's releases this week it would be really hard. I really enjoyed Let's Dance a Waltz and can't wait to find out what happens in volume 2. The same with Your Lie In April. The characters were so fun and refreshing in that one, I can't wait to see how the recital goes. I binge read vols 2-4 of Noragami Stray God and am now hooked on the title. I really want to see Yato start to get somewhere. I really just have to have all of them.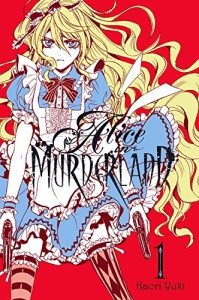 This week is Yen Press' big week, and they've got a couple of debut titles. Alice in Murderland is Kaori Yuki jumping on the "Alice in Wonderland" bandwagon with her own peculiar take on the story. Chaika The Coffin Princess is the adaptation of the action, fantasy light novel series of the same name, and looks interesting. Isolator is a new light novel series by the writer of Sword Art Online and Accel World. It has a sci-fi premise that also seems to have potential. Other regular titles I want to check out include Love at Fourteen vol 3, Demon From Afar vol 3, Barakamon vol 5, Secret vol 2, and Void's Enigmatic Mansion vol 2.
Full List per Diamond Distributors:
DARK HORSE COMICS
Kurosagi Corpse Delivery Service Volume 14 TP, $12.99
KODANSHA COMICS
Let's Dance A Waltz Volume 2 GN, $10.99
Noragami Stray God Volume 5 GN, $10.99
Your Lie In April Volume 2 GN, $10.99
SEVEN SEAS ENTERTAINMENT
Alice In The Country Of Hearts Junk Box GN, $13.99
Toradora Volume 7 GN, $12.99
VERTICAL COMICS
Mobile Suit Gundam The Origin Volume 10 HC, $29.95
YEN PRESS
Alice In Murderland Volume 1 GN, $17.00
Are You Alice Volume 9 GN, $13.00
Barakamon Volume 5 GN, $15.00
Bloody Cross Volume 7 GN, $11.99
Chaika The Coffin Princess Volume 1 GN, $13.00
Demon From Afar Volume 3 GN, $18.00
He's My Only Vampire Volume 3 GN, $13.00
Isolator Volume 1 HC, $20.00
Love At Fourteen Volume 3 GN, $15.00
Secret Volume 2 GN, $13.00
Void's Enigmatic Mansion Volume 2 GN, $18.00