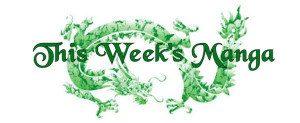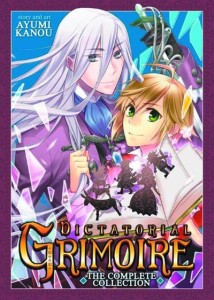 After a heavy shonen and shojo release week last week, this week is a little on the lighter side. Seven Seas releases an omnibus of Dictatorial Grimoire, collecting all three volumes of the series into one book for a lower price. I've truly come to appreciate omnibuses for price and shelf space. I've considered Dictatorial Grimoire before, but this omnibus make it much more attractive.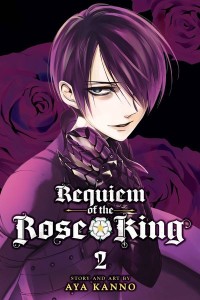 Viz seems to have held back some of their shojo titles to release with their Shonen Sunday line. Kimi ni Todoke is a regular buy, the series that is a new must have is Requiem of the Rose King, NOT to be confused with Kiss of the Rose Princess. Their titles can be easy to get confused, but it's Requiem that is the must have. The retelling of Richard III and the War of the Roses really appeals to me, since I've always had a fascination for it historically.
Viz also adds to their Select line with additional volumes as well as the debut of a new series Rizelmine, previous published by Tokyopop. It's not what you would call a top-tier title, but fans of Yukiru Sugisaki, who also did D N Angel and Lagoon Engine, both also available again from Viz, might want to check it out.
Full List Per Diamond Distributors:
KODANSHA COMICS
xxxHOLIC Omnibus Volume 7 TP, $14.99
SEVEN SEAS ENTERTAINMENT
D-Frag Volume 6 GN, $12.99
Dictatorial Grimoire The Complete Collection TP, $20.99
Non Non Biyori Volume 2 GN, $12.99
VIZ MEDIA
Arata The Legend Volume 23 GN + Digital, $9.99
Hayate The Combat Butler Volume 26 GN, $9.99
Kimi Ni Todoke From Me To You Volume 22 GN + Digital, $9.99
Kiss Of The Rose Princess Volume 6 GN + Digital, $9.99
Ranma 1/2 2-In-1 Edition Volume 10 TP, $14.99
Requiem Of The Rose King Volume 2 GN, $9.99
VIZ MEDIA – DIGITAL ONLY
Cheeky Angel Volume 9
Rizelmine Volume 1
Tokyo Boys and Girls Volume 2
Weekly Shonen Jump 189