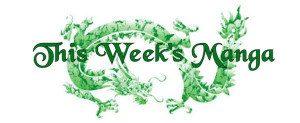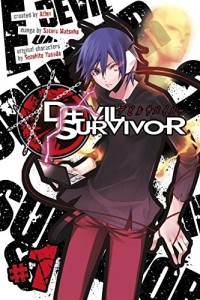 There's a lot of manga coming out this week. Kodansha releases the first volume of Devil Survivor, the adaptation of Shin Megami Tensei, the game that the Persona is a spin-off of.  I've been interested in Shin Megami Tensei, as well as Persona, thanks to my older daughter's obsession, so I'll be checking this title out. Vertical Comics does the seemingly impossible as it releases the final volume of Mobile Suit Gundam Origin, the series that not even the publisher believed would sell. But Vertical and Western fans proved them wrong, and now the series comes to an end with Vol 11.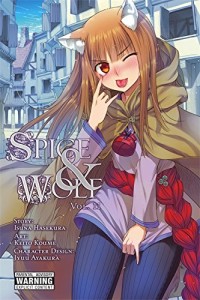 This week is also a big Yen Press week, as both manga and light novels hit the shelves. Among the debuts are the manga adaptation of Black Bullet and Final Fantasy Type-0, as well as Gun Rose Days. I'm looking forward to Puella Magi Suzune Magica vol 1 and vol 11 of Spice and Wolf. I can't believe Until Death Do Us Part has made it to vol 10 (really vol 20 in Japanese releases), but at least Bloody Cross has an end in sight. And can Umineko When They Cry finally be reaching its climax? Episode 5 End of the Golden Witch Vol 2 certainly does imply it.
In digital only releases, Viz Select has two debut titles, Chocolate Cosmos and CLAMP School Detectives, as well as new volumes of Sgt Frog and Crazy For You.
Full List Per Diamond Distributors:
KODANSHA COMICS
Devil Survivor Volume 1 GN, $10.99
SEVEN SEAS ENTERTAINMENT
Freezing Omnibus Volume 2 GN, $19.99
Servamp Volume 3 GN, $12.99
VERTICAL COMICS
Mobile Suit Gundam The Origin Volume 11 Cosmic Glow HC, $29.95
My Neighbor Seki Volume 4 GN, $10.95
YEN PRESS
Big Hero 6 Manga Volume 2 GN, $12.00
Black Bullet Volume 1 GN, $13.00
Bloody Cross Volume 8 GN, $11.99
Chaika The Coffin Princess Volume 2 GN, $13.00
Demon From Afar Volume 4 GN, $18.00
Final Fantasy Type-0 Volume 1 GN, $13.00
He's My Only Vampire Volume 4 GN, $13.00
Kagerou Daze Light Novel Volume 2 Headphone Actor SC, $14.00
Kingdom Hearts Chain Of Memories Novel SC, $20.00
Love At Fourteen Volume 4 GN, $15.00
Pandora Hearts Caucus Race Novel Volume 2 SC, $14.00
Puella Magi Suzune Magica Volume 1 GN, $13.00
Rose Guns Days Season 1 Volume 1 GN, $13.00
Spice And Wolf Volume 11 GN, $13.00
Strike The Blood Light Novel Volume 1 SC, $14.00
Sword Art Online Progressive Volume 3 GN, $13.00
Triage X Volume 10 GN, $14.00
Ubel Blatt Volume 3 GN, $20.00
Umineko When They Cry Episode 5 End Of The Golden Witch Volume 2 GN, $20.00
Until Death Do Us Part Volume 10 GN, $25.00
Digital Only – Viz Media
Cheeky Angel Vol 10
Chocolate Cosmos Vol 1
Clamp School Detectives Vol 1
Crazy For You Vol 2
Hands Off! Don't Call Us Angles Vol 2
Samurai Girl Real Bout High School Vol 3
Sgt Frog Vol 17