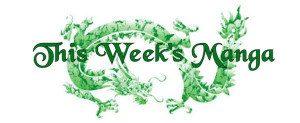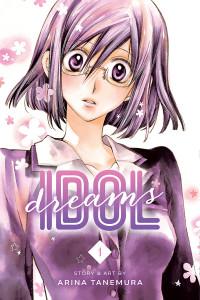 Viz is the top dog this week, as it has been for the last month on the New York Times and Amazon Bestseller lists. All of their shonen and shojo titles come out this week, including the final volume of Yukarism by Chika Shiomi, and new volumes of superhero titles One-Punch Man and My Hero Academia. Two new titles debut this week as well. Idol Dreams is the new Arina Tanemura title that features an office lady whose dreams of becoming an idol come true. I'm interested in this one for the older protagonist. Yokai Watch, the newest cross-media craze to be brought over. It features a young boy who can see and catch yokai and use them to battle other yokai. Can this new series topple the reining champion Pokemon? We shall soon see.
Vertical Comics finally releases the last volume of Chi's Sweet Home. The fun and touching series about a kitten finding a new home and family and all of her adventures around the neighborhood has been a highlight with every volume, but like all good things, it must come to an end.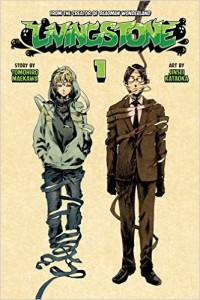 Kodansha Comics has a new title debuting. Livingstone is about two men who try to help people whose souls many be straying off their destined path. The series sounded intriguing when it was announced, and finally it's being released. Also debuting from Kodansha several digital titles that were previously only available on Crunchyroll streaming manga. All of the titles were among the first titles released on that platform. I'm not really interested in any of them except for Space Brothers. It's about two brothers, working to fulfill a childhood dream to become astronauts. The manga has gotten a lot of good word of mouth, as has the anime. And it's about space, so it's got my attention!
Full List Per Diamond Distributors:
KODANSHA COMICS
Livingstone Volume 1 GN, $10.99
Say I Love You Volume 10 GN, $10.99
ONE PEACE BOOKS
Rising Of The Shield Hero Volume 1 The Manga Companion GN, $11.95
VERTICAL COMICS
Chi's Sweet Home Volume 12 GN, $13.95
VIZ MEDIA
Bleach 3-In-1 Edition Volume 13 TP, $14.99
Bleach Volume 65 GN, $9.99
D.Gray-Man 3-In-1 Edition Volume 8 TP, $14.99
Idol Dreams Volume 1 GN, $9.99
Kiss Of The Rose Princess Volume 7 GN, $9.99
Maid-Sama 2-In-1 Edition Volume 2 TP, $14.99
My Hero Academia Volume 2 GN, $9.99
Naruto Kakashi's Story Novel SC, $10.99
Nisekoi False Love Volume 12 GN, $9.99
One Piece Volume 76 GN, $9.99
One-Punch Man Volume 3 GN, $9.99
Oresama Teacher Volume 19 GN, $9.99
Yo-Kai Watch Volume 2 GN, $9.99
Yu-Gi-Oh 3-In-1 Edition Volume 4 TP, $14.99
Yukarism Volume 4 GN, $9.99
KODANSHA DIGITAL ONLY
As the Gods Will: The Second Series Vol 1, $10.99
Fort of Apocalypse Vol 2, $10.99
Fuuka Vol 1-2, $10.99
My Wife is Wagatsuma-san Vol 1-2, $10.99
Space Brothers Vol 1-2, $10.99
VIZ MEDIA DIGITAL ONLY
Weekly Shonen Jump, $.99