There is so much good stuff out this week that I don't even know where to start! Kodansha Comics, Seven Seas, Viz Media and Yen Press all have a good variety of titles as well as some long-awaited debuts. This week is a serious wallet buster!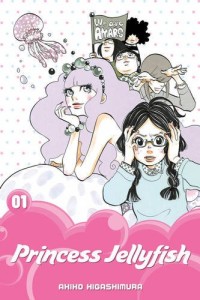 Starting with Kodansha, they have several new titles debuting including Magatsuki, Real Account, and Persona Q Shadow of Labyrinth Side P4, the second Persona title from Kodansha, and third title out overall. The series that everyone has been waiting for from Kodansha though, is Princess Jellyfish. This josei has been on reader's radars for years, and seeing it get licensed was a shock. Now it's time to see if all the people who begged for Kodansha to license it will put their money where their mouth is and buy it. It would suck if it stumbled like Vinland Saga has for most of its run.
Seven Seas is back again with Not Lives, another play-or-die survival video game and Hollow Fields and The Perfect Cog, The sequel volume to the very popular all ages series Hollow Fields, The Perfect Cog picks up where the last series ended with the school of mad scientists in need of an infusion of cash, and the upcoming Mad Science Fair and it's cash prize is just what they need! Hollow Fields was really popular with middle school students. It's great to see the characters return.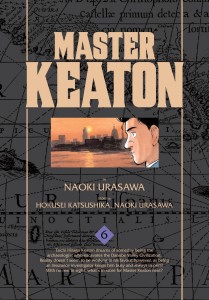 Viz Media has another one of those highly anticipated titles. This one is Goodnight PunPun by Inio Asano. It's more of a surreal tale about growing up. Asano doesn't really fit my wheelhouse, but Master Keaton Volume 6 totally does! It's the only series I regularly preorder, so you know I've already got mine!
Yen Press has two new titles to debut, but both are related to other currently running titles. Akame ga Kill Zero is a prequel to the main series, telling the origin of Akame, Night Raid's strongest fighter. Sword Art Online Mother's Rosario is the beginning of the next Sword Art Online arc, and continues Asuna and Kirito's adventures in all different VRMMOs. It's amazing how many keep popping up and that after Aincrad, they would keep going into them.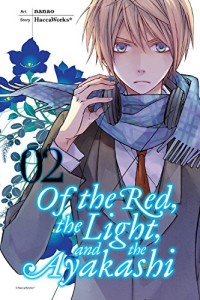 While several of these new titles didn't interest me, there are still plenty of ongoing titles to bust my wallet. Most of the rest of Kodansha's releases, Ajin: Demihuman Volume 7 from Vertical Comics, and Of the Red, the Light, and the Ayakashi Volume 2 and Pandora Hearts Volume 24 from Yen Press are all on my want list. I keep wondering my family wants to have clothes or eat, or all that other stuff with so many book available!
Full List Per Diamond Distributors/Amazon:
KODANSHA COMICS
Devil Survivor Volume 4 GN, $10.99
Magatsuki Volume 1 GN, $10.99
Noragami Stray God Volume 12 GN, $10.99
Persona Q Shadow Of Labyrinth Side P4 Volume 1 GN, $10.99
Princess Jellyfish Volume 1 GN, $19.99
Real Account Volume 1 GN, $10.99
Yamada-Kun And The Seven Witches Volume 7 GN, $10.99
SEVEN SEAS ENTERTAINMENT
Hollow Fields And The Perfect Cog GN, $12.99
Not Lives Volume 1 GN, $12.99
Servamp Volume 5 GN, $12.99
VERTICAL COMICS
Ajin Demi-Human Volume 7 GN, $12.95
VIZ MEDIA
Goodnight Punpun Volume 1 GN, $24.99
Master Keaton Volume 6 GN, $19.99
Real Volume 14 GN, $12.99
YEN ON
Accel World Novel Volume 6 Bridge Floating In Starlight SC, $13.00
Log Horizon Light Novel Volume 4 Game's End Part 2 SC, $14.00
YEN PRESS
Akame Ga Kill Zero Volume 1 GN, $13.00
Black Bullet Volume 3 GN, $13.00
Bloody Cross Volume 10 GN, $13.00
Demon From Afar Volume 6 GN, $18.00
Disappearance Of Nagato Yuki-Chan Volume 9 GN, $13.00
He's My Only Vampire Volume 6 GN, $13.00
No Matter How I Look At It It's You Guys' Fault I'm Not Popular Volume 8 GN, $13.00
Of The Red The Light The Ayakashi Volume 2 GN, $13.00
Pandora Hearts Volume 24 GN, $13.00
Prison School Volume 3 GN, $20.00
Rose Guns Days Season 1 Volume 3 GN, $13.00
Shoulder-A-Coffin Kuro Volume 5 GN, $17.00
Spice And Wolf Volume 12 GN, $13.00
Sword Art Online Mother's Rosario Volume 1 GN, $13.00
KODANSHA DIGITAL
Coppelion Volume 19, $10.99
VIZ MEDIA DIGITAL
Momogumi Plus Senki Volume 4, $4.99
Weekly Shonen Jump Vol 216, $.99
YEN PRESS DIGITAL
Baccano! Chap 8, $1.99
Black Butler Chap 114, $1.99
The Case Study of Vanitas Chap 4, $2.99
Kakegurui – Complusive Gambler Chap 26, $1.99
The Royal Tutor Chap 35, $1.99
Spice and Wolf Vol 1-12, $6.99