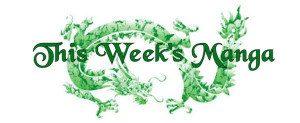 So much for thinking Diamond might get their Viz Media releases back on track. It's a good thing I pre-ordered School Judgement Vol 2  through Amazon instead of my LCS. I'd still be waiting for it instead of getting a day early!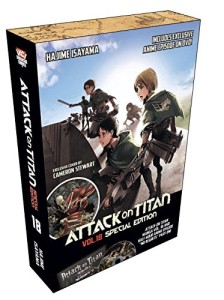 Of the books that did come out this week, there are still plenty of good books coming out this week. Kodansha releases the next volume of Attack on Titan, with a special edition that includes the a DVD with the first episode of the anime "No Regrets."  I absolutely loved the manga, so having a chance to get the anime on DVD is awesome. I just wish it wasn't just one episode. I don't want to wait until August for the second half!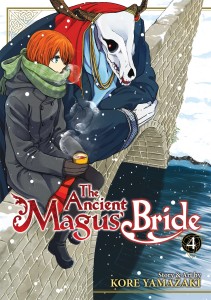 Seven Seas releases the 4th volume of Ancient Magus' Bride, a series I have discovered late, and really wish I had picked up earlier. I finally read the first volume and just fell in love with the characters and world. I don't really know who to budget in another series. I really wish this was a series Seven Seas had digitally. It would be so much easier on my wallet and shelf space.
The digital only releases are about as bare as the print this week. Kodansha had nothing and Yen Press only had a new chapter of Baccano! Even Viz's digital only releases was only Weekly Shonen Jump. But slim week's can be good to help save up for those killer weeks.
Full List Per Diamond Distributors/Amazon:
KODANSHA COMICS
Attack On Titan Volume 18 GN, $10.99
Attack On Titan Volume 18 GN (Special DVD Edition), $19.99
Kiss Him Not Me Volume 4 GN, $10.99
SEVEN SEAS ENTERTAINMENT
Ancient Magus' Bride Volume 4 GN, $12.99
Golden Time Volume 3 GN, $12.99
UDON ENTERTAINMENT
Kill La Kill Volume 2 GN, $12.99
VERTICAL COMICS
Tokyo ESP Volume 4 GN, $15.95
VIZ MEDIA
Itsuwaribito Volume 17 GN, $9.99
VIZ MEDIA DIGITAL
Weekly Shonen Jump Vol 218, $.99
YEN PRESS DIGITAL
Baccano! Chap 9, $1.99