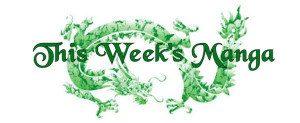 It's been a hectic few weeks as we have to suddenly find a new home in a short period of time, so until the housing situation is settled, posting on this blog will be sporadic. I'll try to post something when I can.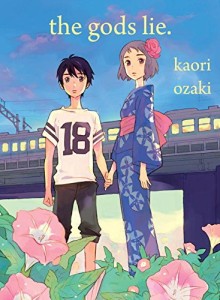 Kodansha has most of my attention again since it's releasing three titles I enjoy; Noragami Stray God Vol 13, Say I Love You Vol 13, and A Silent Voice Vol 6, the penultimate volume of this powerful series. Seven Seas Entertainment has only one title, but I'm a total convert after finally reading Haven't You Heard I'm Sakamoto. I loved the first volume and now need to catch up with the rest. Vertical Comics releases their first sports title Gods Lie, a soccer manga. I'm not normally a sports manga fan, but recent titles have been persuading me.  Maybe this one shot can do it more.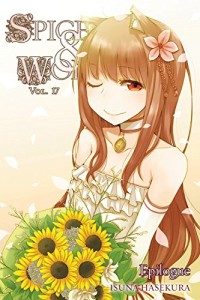 I didn't think I would be interested in light novels, but Yen Press has been making me see the error or my ways. I've read the manga adaptation of three light novels that have impressed me enough to want to check out the source material. I had high hopes for Devil is a Part-Timer, and the manga showed me I was right. I'll need to get Vol 4 out this week. I didn't think I would like Is It Wrong to Pick Up Girls in a Dungeon, but the manga proved me otherwise, and now I'm looking forward to getting Vol 5, and catching up on that. Spice and Wolf I held off on for a long time based on reviews that called the first volume tedious, but the manga has convinced me to pick up the light novels. I'm missing some of the early volumes, but I've since kept up with the new releases including the final one, vol 17.
Full List Per Diamond Distributors/Amazon:
KODANSHA COMICS
LDK Volume 4 GN, $10.99
Noragami Stray God Volume 13 GN, $10.99
Say I Love You Volume 13 GN, $10.99
Silent Voice Volume 6 GN, $10.99
SEVEN SEAS ENTERTAINMENT
D-Frag Volume 8 GN, $12.99
Haven't You Heard I'm Sakamoto Volume 3 GN, $12.99
Pandora In The Crimson Shell Ghost Urn Volume 4 GN, $12.99
Wonderful Wizard Of Oz And The Marvelous Land Of Oz Illustrated SC, $15.99
VERTICAL COMICS
Gods Lie GN, $12.95
Ninja Slayer Volume 4 Atrocity In Neo Saitama GN, $12.95
YEN ON
Black Bullet Light Novel Volume 3 The Destruction Of The World By Fire SC, $14.00
Devil Is Part-Timer Light Novel Volume 4 SC, $14.00
Irregular At Magic High School Light Novel Volume 1 SC, $14.00
Is It Wrong To Try To Pick Up Girls In A Dungeon Novel Volume 5 SC, $14.00
Spice And Wolf Novel Volume 17 The Coin Of The Sun II SC, $13.00
Sword Art Online Novel Volume 7 Mother's Rosary SC, $14.00
KODANSHA DIGITAL
Ajin: Demi-Human ch38, $1.99
As the Gods Will Second Series ch 153, $.99
Fairy Tail ch 482, $.99
Fuuka ch 105, $.99
GTO: Paradise Lost Ch 44, .99
Seven Deadly Sins ch 171, $.99
UQ Holder! ch 120, $.99
Yamada-kun and the Seven Witches ch 203, $.99
VIZ DIGITAL
Tuxedo Gin Volume 13, $6.99
Weekly Shonen Jump Vol 220, $.99
YEN PRESS DIGITAL
Black Butler Ch 115, $1.99
Royal Tutor Ch 36, $1.99