With Diamond shipping Viz Media titles early, last week was just a bust for new releases. Even digital titles were next to non-existent. This week is a slight improvement with Seven Seas Entertainment and Vertical Comics having the most releases. Kodansha and Viz make an appearance, along with occasional manga publisher NBM.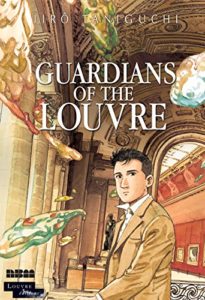 NBM is a graphic novel publisher that dabbles in most genres, and has included manga on occasion. They have been publishing the series of graphic novels that the Louvre commissioned that included two manga creators. The second, Guardians of the Louvre by Jiro Taniguchi comes out this week. While every title has shown different aspects of the museum and its contents, Taniguchi's sounds fascinating as it explores the meaning of art through both fantastic and realistic interactions of the protagonist with both the art and the people at the museum. I'm definitely interested in this one. I've enjoyed the few Taniguchi I've been able to read, and expect no less from this one.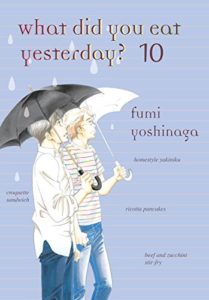 Among the Seven Seas releases is a debut series with a title that screams Light Novel adaptation; Shomin Sample: I was Abducted By An elite All-Girls School As a Sample Commoner. I vaguely remember it's announcement and my subsequent hesitation toward it. It's not gonna happen. What will happen is What Did You Eat Yesterday Volume 10 from Vertical Comics. I've really grown attached to Fumi Yoshinaga's tale of Shiro and Kenji and am so glad Vertical committed to staying with it despite low sales. Go buy this series dammit! I might check out Nichijou Volume 2 as well. The first volume didn't exactly click with me, but maybe it just needs more time.
Full List Per Diamond Distributors/Amazon:
KODANSHA COMICS
Seven Deadly Sins Volume 14 GN, $10.99
NBM
Guardians Of The Louvre HC, $24.99
SEVEN SEAS ENTERTAINMENT
Arpeggio Of Blue Steel Volume 7 GN, $12.99
Centaur's Life Volume 8 GN, $13.99
Devils And Realist Volume 9 GN, $12.99
Shomin Sample I Was Abducted By An Elite All-Girls School As A Sample Commoner Volume 1 GN, $12.99
Testament Of Sister New Devil Volume 2 GN, $12.99
Tomodachi X Monster Volume 2 GN, $12.99
VERTICAL COMICS
Nichijou Volume 2 GN, $10.95
What Did You Eat Yesterday Volume 10 GN, $12.95
KODANSHA COMICS DITIGAL
Attack on Titan Chap 81, $1.99
VIZ MEDIA DIGITAL
Weekly Shonen Jump Vol 222, $.99