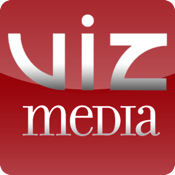 Viz Media's digital strategy and I have not gotten along very well. For the longest time after Viz released their Vizmanga app, I couldn't install it because Google Play kept saying it wasn't compatible with my Android tablet. I finally had to go through Amazon's App Store and install it through there. I had something to say about that.
Then, after I have the app, and I'm starting to buy manga through it, I hit another wall. Viz didn't make any of their mature manga available to download. You could buy it just fine in the store, but if you wanted to read it, it still had to be down through the browser, and you had to be online to read it. Not the most optimal thing when you want to read YOUR manga that YOU BOUGHT  offline, as I often do. I had something to say about that too.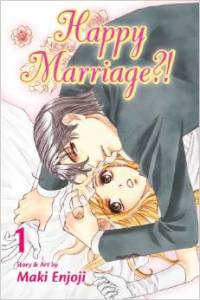 And just because I'm masochistic, I would occasionally check the MY MANGA section, just to see if the mature titles I bought before learning I couldn't read them through the app, Happy Marriage?! and Midnight Secretary, would show up, and every time I was disappointed. I tried again on Friday night, and low and behold, there they were! And there was even a Download button next to it. I pressed Download just to make sure I wasn't seeing things, and it did download my copy of Volume 1 of Happy Marriage?!, and I could even read it!! I thought I was going to pass out from shock! Okay, maybe I'm exaggerating a little, but after waiting so long, and thinking I had to buy these titles elsewhere because of the restriction, I think I'm allowed.
I tweeted it about, asking when it became available, since I didn't recall seeing or hearing anything about it. I've been busy with preparing to move, so I haven't had my full attention on manga news. But there was no announcement. I did at least get a response from @VizMedia:
@MangaXanadu you can now download your mature manga on our app. However, purchases still must be made on our website.

— VIZ Media (@VIZMedia) May 21, 2016
So, there you have it. You can't buy through the app, but you can at least read. I'm not too concerned with buying through the app. I prefer buying through my computer using the website anyway. It's always been about the accessibility for me, and finally we have it.