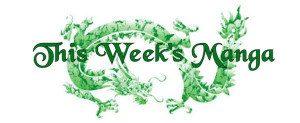 Yen Press has the big release list this week. It's going to be a real money suck with so many titles coming out that I read. Vertical debuts another series, and the ghost from the past publisher rears it head with their first print release in 7 years. Only time will tell if it will be ugly or not.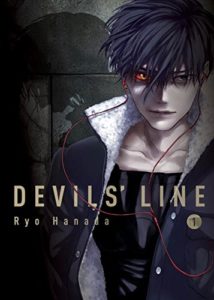 Vertical Comics is in the debut spotlight again with their second new series this month, Devil's Line Volume 1. It sounds like a run-of-the-mill vampire story about vampires and vampire hunters working together, but I've found with Vertical titles, nothing is run-of-the-mill. It's definitely worth checking out. Two years ago, Tokyopop claimed to be on the comeback trail, and last year hinted that they would be back with Disney licenses. That all came true this week with the release of Alice In Wonderland Special Collector's Manga, a retelling of the Tim Burton film from Japan which is out just in time of the release of the movie sequel. They are going for the collector market with this hardcover which has bonus material, but I think they will have a hard time winning back fans, even with Disney works. Fans have a long memory, unlike Tokyopop it seems.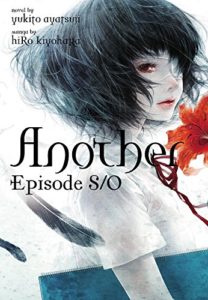 Yen Press has an impressive list of books out this week. There's a light novel I'm really interested in, Another Episode S/0. I loved the manga, and this light novel is a prequel of sorts and includes a manga, so I get double the pleasure, double the fun! The stack of manga is much higher. The final volume of Inu X Boku SS, Volume 11, is out, a title that took a surprising turn half way and still has me reading. I'm looking forward to the next Is It Wrong To Try To Pick Up Girls In A Dungeon, Volume 5 as well as Monthly Girls Nozaki-kun Volume 3. I'm seriously considering picking up Corpse Party Blood Covered Volume 1. I wasn't going to initially, but after reading about the mystery aspects of the title, I'll try to look past the gore to see if there is a real story. Yen Press' surprise license, Goblin Slayer, which was announced in an interview with Publisher's Weekly, started this week with the first chapter in digital, along with the first chapter of Toppu GP from the creator of Ah! My Goddess which is out from Kodansha.
Full List Per Diamond Distributors/Amazon:
KODANSHA COMICS
Real Account Volume 2 GN, $10.99
Tsubasa Omnibus Volume 8 GN, $19.99
TOKYOPOP
Alice In Wonderland Special Collector's Manga HC, $19.99
VERTICAL COMICS
Devil's Line Volume 1 GN, $12.95
YEN ON
Another Episode SC, $25.00
Baccano The Rolling Bootlegs Light Novel Volume 1 HC, $20.00
Overlord Light Novel Volume 1 HC, $20.00
Strike The Blood Light Novel Volume 3 SC, $14.00
YEN PRESS
Aldnoah Zero Season One Volume 3 GN, $13.00
Black Butler Volume 22 TP, $13.00
Corpse Party Blood Covered Volume 1 GN, $20.00
Dimension W Volume 2 GN, $13.00
Dragons Rioting Volume 3 GN, $13.00
Inu X Boku SS Volume 11 TP, $13.00
Is It Wrong To Try To Pick Up Girls In A Dungeon Volume 5 GN, $13.00
Monthly Girls' Nozaki-Kun Volume 3 GN, $13.00
Puella Magi Suzune Magica Volume 3 GN, $13.00
School Live Volume 3 GN, $13.00
Strike The Blood Volume 3 GN, $13.00
Trinity Seven The Seven Magicians Volume 5 GN, $13.00
Ubel Blatt Volume 5 GN, $20.00
Umineko When They Cry Episode 6 Dawn Of The Golden Witch Volume 1 GN, $20.00
Unhappy Go Lucky Volume 1 GN, $13.00
Until Death Do Us Part Volume 12 GN, $25.00
KODANSHA COMICS DIGITAL
Coppelion Volume 21, $10.99
Space Brothers Chap 274, $.99
Toppu GP Chap 1, $1.99
VIZ MEDIA DIGITAL
Judas Volume 4, $4.99
Weekly Shonen Jump Volume 224, $.99
YEN PRESS DIGITAL
Baccano! Chap 11, $1.99
Black Butler Chap 116, $1.99
Case Study of Vanitas Chap 6, $1.99
Goblin Slayer Chap 1, $2.99
Royal Tutor, Chap 37, $1.99