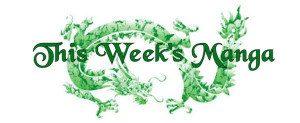 Kodansha and Viz Media rule the print and digital realms this week. And like that proverbial bad penny, Tokyopop is back with another Disney series, this one previously published by the black sheep of manga publishers.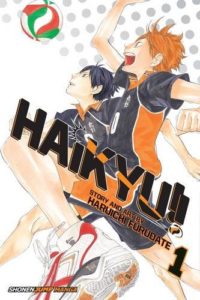 Viz Media releases the bulk of their shonen and shojo titles this week, including big hits My Love Story Vol 9 and One-Punch Man Vol 7.  A few new titles debut this week as well, with the supernatural action 7th Garden coming out as well as the highly anticipated Haikyu! Vol 1. This sports manga about rival volleyball players having to find a way to work together as they end up on the same high school time has been on the radar of readers ever since Viz announced it last year. It will hopefully spike on the top ten lists. It's definitely on my list to check out.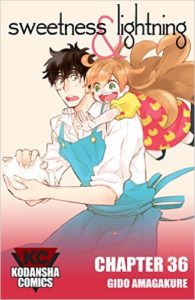 Kodansha has a few new print releases, including Devil Survivor Vol 6 and Your Lie in April Vol 8, but they've really embraced the simu-chapter releases, with new chapters of monthly titles Attack on Titan, Ajin, Farewell My Dear Cramer, and Sweetness and Lightning, which has also been getting a lot of good word of mouth for the first volume. It's another series that focuses on food, with recipes included, so What Did You Eat Yesterday doesn't have to be lonely on your book/cook shelf.
And what can I say about Tokyopop? Not much other than Kilala Princess' return is a no brainer for them. It's been a while since it's been out of print, so there is a new generation of Disney Princess fangirls that it will no doubt appeal to. I'm still waiting for some non-Disney adaptation manga. Seems like it's going to be awhile.
Full List Per Diamond Distributors/Amazon:
KODANSHA COMICS
Devil Survivor Volume 6 GN, $10.99
Inuyashiki Volume 4 GN, $12.99
Maga-Tsuki Volume 3 GN, $10.99
Your Lie In April Volume 8 GN, $10.99
TOKYOPOP
Disney Manga Kilala Princess Volume 1 GN, $10.99
VERTICAL COMICS
Nichijou Volume 3 GN, $10.95
Ninja Slayer Volume 5 GN, $12.95
VIZ MEDIA
7th Garden Volume 1 GN, $9.99
Art Of Magic The Gathering Innistrad HC, $39.99
Behind The Scenes Volume 2 GN, $9.99
Bleach Volume 67 GN, $9.99
Demon Prince Of Momochi House Volume 5 GN, $9.99
Dragon Ball Full Color Freeza Arc Volume 2 GN, $19.99
Haikyu Volume 1 GN, $9.99
Honey So Sweet Volume 3 GN, $9.99
My Love Story Volume 9 GN, $9.99
Naruto 3-In-1 Edition Volume 15 TP, $14.99
Nisekoi False Love Volume 16 GN, $9.99
One-Punch Man Volume 7 GN, $9.99
Pokemon XY Volume 7 GN, $4.99
Twin Star Exorcists Onmyoji Volume 5 GN, $9.99
World Trigger Volume 11 GN, $9.99
KODANSHA DIGITAL
Ajin: Demi Human Chap 41, $1.99
Attack on Titan Chap 83, $1.99
Farewell, My Dear Cramer Chap 3, $1.99
GTO: Paradise Lost Chap 54, $.99
Seven Deadly Sins Chap 182, $.99
Space Brothers Chap 277, $.99
Sweetness and Lightning Chap 36, $1.99
VIZ MEDIA DIGITAL
Platinum End Chap 9, $1.99
Weekly Shonen Jump #230, $.99