Anime Expo occurred over the Fourth of July weekend at the Los Angeles Convention Center, and there were certainly a lot of fireworks as publisher exploded with new license announcements. Over the four-day holiday weekend, Viz, Vertical, Crunchyroll, Kodansha Comics and Yen Press all announced titles, so of which nearly had fans swooning from shock and excitement.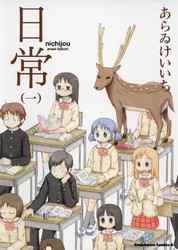 Vertical Comics got their announcements out early, with their panel on Thursday. They first added to their comedy line with a title that has been showing up in their surveys; Nichijou. US fans are familiar with the title through Crunchyroll streaming the anime, and Jmanga having published the first four volumes. It follows a group of female students living what should be a normal high school life, except for all the talking cats, robots, and deer wrestling going on. Vertical did good with their pick of My Neighbor Seki, so I'm gonna trust them with this one too. Actually, they had me at talking cats. It is currently 9 volumes. The first will be out in Spring 2016.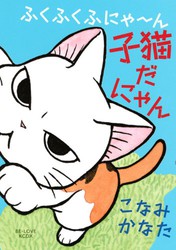 Their second manga license was Fuku Fuku: Kitten Tales by Kanata Konami, the creator of Chi's Sweet Home. This title is a spin-off from an earlier series, Fuku Fuku Nya~n, a story about the everyday life of a domestic cat and owned by an old lady who runs a local provision shop. Kitten Tales is also about the everyday life of an old lady, but this time it's with a new kitten. This is so a must have! Just getting more cat manga is great, but getting more Konami cat manga is a boon! Maybe if Kitten Tales does well we can get Nya~n too! The first of the two currently available volumes of this series will be in the spring of 2016 as well.
In the prose department, Vertical picked up another Attack on Titan novel. Lost Girls is another spin-off and is composed of three short stories. They center around Mikasa and Annie, the two butt-kicking girls from the first half of the manga. "Lost in the Cruel World," "Wall Sina, Goodbye," and "Lost Girls will make up the 220-page volume and will be out in the Summer of 2016. I'm not too crazy about Annie, but I would totally be up for some stories about Mikasa. I'm glad Vertical is keeping with the Attack on Titan novels. They've worked out well filling in story and time wise while waiting for new volumes of the main story.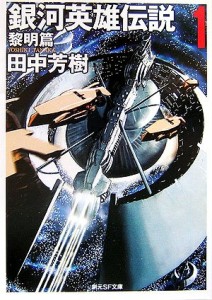 Viz Media had their first panel on Thursday, for their non-imprint titles, and gave fans their first OMG moment, when they announced they had picked up the novel series Legend of Galactic Heroes for their Haikasoru line. Please notice that is novel and not light novel. Legend of Galactic Heroes is a title a lot of old school fans will be familiar with, it had a 110-episode OVA series that began in the late 80s. It is an epic story of political intrigue and war as the story follows the conflict between the Galactic Empire and the Free Planet Alliance. It is space opera at its finest as it focuses on the personal stories of Admiral Reinhard von Lohengramm and the Alliance's Yang Wen-Li. Now, the source material for the series, something at most fans thought was a long shot at best, has been licensed. The series is 10 volumes long as well as 4 volumes of side stories. They were written by Yoshiki Tanaka, who also penned the novel for Heroic Legend of Arslan, which is basis for the manga and anime out now. The first volume will be out in the spring of 2016, and remainder of the series will depend on the success of the first three volumes, so be sure to pre-order if this sounds like your kind of thing.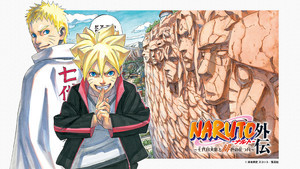 On Friday, Viz had their Shonen Jump panel that didn't have anything really new to announce. The closest they came was to announce that the Naruto manga spin-off, Naruto: The Seventh Hokage and the Scarlet Spring that has been running in Shonen Jump would be collected and released as a print volume. It ran for a total of 10 chapters, the final of which came out in the issue that was released on Monday. The story takes place several years after the end of Naruto, and follows the new generation of ninja, including Naruto's son Baruto, and Sakura and Sasuke's daughter Sarada. I liked Naruto enough that I would check this volume out despite not knowing how the series ended. It will be released in the winter of 2016. If you can't wait that long, check the Shonen Jump back issues, or watch for a possible early digital release.
That's it for the first two days. Things are starting off slow, with Vertical having the most titles announced so far, but fans got two good OMG moments with LoGH and Nichijou. I'm still thrilled for more cat manga. There can never be too much cat manga. But Saturday is the big day. It the day when all the biggest announcements are made, and Yen Press, Kodansha and Crunchyroll do not disappoint. I will get to those, as well as Shojo Beat tomorrow.