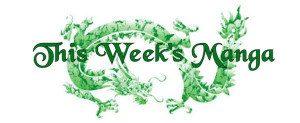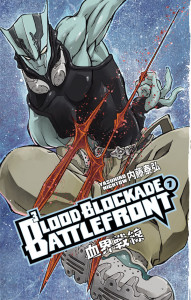 It's a small week for only being the second of the month. Hey, Dark Horse is still publishing manga! It's kind of surprising considering how rarely volumes pop up. I see merchandise more often than manga, and had forgotten they were even publishing Blood Blockade Battlefront, from Yasuhiro Nightow, the creator of Trigun.  I was never interested in reading either. Volume 7 is out this week. They also have the omnibus of the re-release of Samurai Executioner Volume 4 by Kazuo Koike, who is associated with Dark Horse in the same way Naoki Urasawa is associate with Viz Media.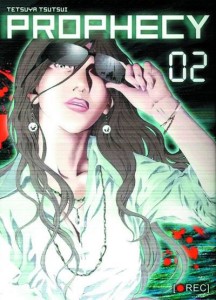 The jewel of the releases this week comes from Vertical Comics, as can be expected. This week they have the second volume of Prophecy, the cyber crime investigation, social media vengeance title you didn't know you should be reading. Well, you've now been given notice. It's only three volumes long, and comes out of the gate punching. It's a title that will hook you from the first chapter.
In honor of Valentines Day this week, Kodansha releases the sixth volume of Say I Love You, a teen romance filled with all the uncertainty and doubt teens feel about themselves and their feelings. And it's a great read. Or for the male gaze-gender swap-dating sim-Alice in Wonderland lovers out there, Seven Seas Entertainment has you covered with their new releases this week.
Full list per Diamond Distributors:
DARK HORSE COMICS
Blood Blockade Battlefront Volume 7 TP, $12.99
Samurai Executioner Omnibus Volume 4 TP, $19.99
KODANSHA COMICS
Say I Love You Volume 6 GN, $10.99
Tsubasa Omnibus Volume 3 GN, $19.99
SEVEN SEAS ENTERTAINMENT
Alice In The Country Of Joker Circus And Liar's Game Volume 7 GN, $12.99
Dragonar Academy Volume 5 GN, $12.99
I Am Alice Body Swap In Wonderland Volume 3 GN, $13.99
VERTICAL
Ajin Volume 3 GN, $12.95
Prophecy Volume 2 GN, $12.95