The rogue doctor Black Jack is back with more stories of strange diseases and amazing feats to cure them. These three volumes feature stories that move away from the "corruption of the medical system" and focus more on Black Jack's patients, both the two-legged and four. We also get another glimpse into Black Jack's past with the appearance of his father and his new family.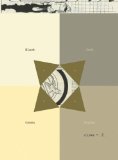 By Osamu Tezuka
Publisher: Veritcal, Inc.
Age Rating: Older Teen
Genre: Medical
Price: $16.95
After the last few volumes, I wasn't really looking forward reading more Black Jack. I'd become disappointed with the tropes of corrupt doctors and scheming women. But these three volumes had hardly any of those types of stories. Instead the stories in these volumes really show how Black Jack affects people's lives, beyond just his medical skills. He has patients that include a woman who believes he's a bomber that killed her family, a boy who tries to blackmail Black Jack but ends up needing his help and a couple with terminal diseases who use their love to get past all of life's obstacles. He helps them all, usually with his scalpel, but sometimes, such as with the couple, that's not enough, but still Black Jack finds a way. Even when he's doing collection calls, he can seem heartless at first, but he never leaves someone destitute, a lesson he has to teach a money loaner.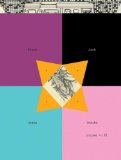 These three volumes also feature more animal patients. Guinea pigs, dogs and even dolphins get treatment from Black Jack. The story "A Question of Priorities" shows Black Jack's lack of concern for status or even species as he works on his patients based on degree of injury. And as a cat lover, I'm glad the cat got care first. A few of the stories don't end well for the animals, such as "Strangers at Sea", and especially "Pocket Monkey", with its Hachi-esque ending, I really could have done without.
Black Jack's superhuman skills are shown again as he operates on himself two more times in these volumes (less the dingoes). But when it's a psychological problem, he needs the help of old friend Dr. Yamadano to cure him.  He's pulling off impossible surgeries left and right as he performs on 40 children at once and tries a whole body skin graph to save a boy with an incurable skin disease. More of Black Jack's past is revealed as we learn why he lives in the house he does and will never move, as well as finally being introduced to his father. Although Black Jack doesn't seem to hold any malice toward his father for abandoning him and his mother, that doesn't stop him from taking a small bit of revenge on his father.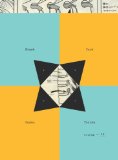 Overall, these three volumes reminded me why this series is so loved by Tezuka fans. The great stories of people striving against adversity and often finding an ally not in the health care system, but in a rogue doctor more interesting in their well-being than bottom line, really resonates today, especially with our current broken healthcare system. Tezuka also throws in some fun cameos of himself, as he appears as a suspect in a bombing (where he still has to draw his manga while at the police station), and as a doctor himself. These moments really brought some great laughs, often in more serious situations. The final chapter of volume 11, "The SL Called Life" had a ring of finality to it, and indeed was the last official serialized chapter of the series, but at the same time was still open-ended enough to allow another six volumes of stories.
Like all long titles, Black Jack has its ups and down. These three volumes are definitely in the "up" category, with their great variety of stories that keep from getting to be too much of the "same old, same old" that some previous volumes had. The lack of Pinoko in most of the volumes doesn't hurt either. I highly recommend these three volumes, especially 9 and 11 for their top-notch stories.