With 2011 in the rear view mirror, the Villagers look back at some of the titles, publishers and events that made the past year good (or bad).
What was your favorite new title(s) of the year?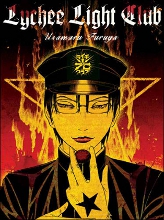 Connie: There are a lot of different titles, so picking, say, Lychee Light Club over Sakura Hime is tough, since I like them both, but one ran in Ribon (for little girls) and the other in Manga Erotics F.  Lychee Light Club was probably my favorite one-shot this year, a great and very shocking book full of violence and objectionable content, but with amazing art and a manic, intense plot.  Sakura Hime was probably my favorite general audience title, if general audience can mean people who read magical girl series.  I'm a fan of Arina Tanemura, and while I'm not an instant convert on all her books, Sakura Hime was quite good, and I'm enjoying the setting and mythological ties so far.
But my favorite title this year was probably Wandering Son.  I have a hard time talking about Wandering Son, because I feel anything I say won't do the story enough justice.  It's simply a nice, quiet book about pre-teen classmates exploring their gender identities, and beginning to question why they don't fit in.  The age of the characters is the perfect place to start in a story like this, and I'm so happy to see that Shimura Takako handled the subject with such attention to detail and emotion.  I can't wait to see where this story goes.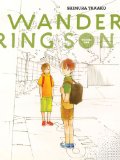 Alex: I think of all the titles that have come out this year, I have three that really stick in your craw, which has more and more become my definition of "favorite" when it comes to these end of the year type things. I could gush about manga series that I really enjoyed reading in this space, but I want to focus on the comics that really forced me to think – at the end of the day, these are the titles I will keep throughout my life.
While it may not have been the most pleasant read, Lychee Light Club was a stellar book that really forced me as the reader into places I didn't want to be, and it did so with an unnatural grace and poise. It was terrifically, frantically destructive in its purpose, and managed to deliver on almost every front.
In contrast, Kaoru Mori's A Bride's Story was a fantastic, beautifully constructed slice-of-life story set in the 19th century Silk Road. Mori, a stickler for research and gorgeous, intricate drawing, shows off her skills as an illustrator as well as the consummate storyteller we know her to be in this series, and the books are gorgeous hardcovers. Yen Press has done a bang up job with this series, and I am looking forward to the next volume in 2012.
Finally, I would be ignoring a great gem of a series if I did not mention Wandering Son, the Fantagraphics hardcover written by Shimura Takako, and translated/edited by Matt Thorn. Thorn would only allow his name to be attached to a project like Wandering Son, and I think his attention to detail and activism for these comics has really done Fantagraphics a lot of credit. Shimura Takako is a name in manga that I hope becomes as widely popular as Fumi Yoshinaga and Naoki Urasawa – she has shown with just one volume of manga that she has what it takes to deliver a fantastic story.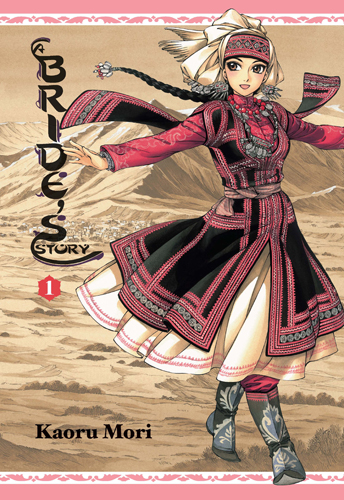 Justin: A Bride's Story is one of the few new series I've enjoyed. It is so effervescent and honest and engaging, it really has come to sit in a rare pantheon of titles that I recommend without hesitation to anyone interested at all in the least in any form of comics. There's more to be said about this in the digital section, but I was so happy to see Taiyo Matsumoto's epic No. 5 released in English in full. I've also liked Drops of God and No Longer Human, from Vertical. Meanwhile, my daughter has had her mind blown by Sailor Moon.
John: The new MPD-Psycho volume made my year.
Lori: I was surprised by some of the new titles I enjoyed this year. Sakura Hime really surprised me, especially since I had yet to find a Tanemura title that I liked. Psyren is one of the few shonen titles I'm enjoying right now. It and One Piece are the only titles I really look forward to in Shonen Jump anymore. Kodansha had a good line up with their new titles. I liked Monster Hunter Orage and Ghost in the Shell: Stand Alone Complex more than I probably should have, but they were fun reads and that's what really matters to me. My biggest shock though was two Vertical titles that I was sure I wouldn't like. Book of Human Insects and No Longer Human were two titles I wasn't going to read, but did anyway, and they were both very compelling reads.
What title(s) are you going to miss most that ended?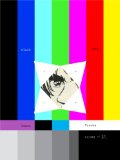 Connie: I'm almost ashamed to admit that I looked forward to Detroit Metal City as much as I did.  Every volume was basically the same jokes over and over again, but it made me laugh every time, which probably makes me a bad person.  I'll miss it's filthy mouth quite a bit.
I'll miss Black Jack quite a bit, too.  I'm a big fan of Tezuka, and the bimonthly dose of crazy that Black Jack has been delivering for the last few years is something I'm going to miss.  Where else can I read stories about someone delivering a baby on a rickety raft during a flash flood via C-section in the same volume with a story about euthanasia?
John: Black Jack is an ambitious long series that I am sad to see end. Although it isn't as heady as some of Tezuka's other works, it isn't as heady as some of Tezuka's other works.
Justin: As a series, Black Jack is that one highbrow pulp entertainment I'm going to have trouble replacing. The big losses, of course, aren't titles so much as the big blows to the industry: the collapse of Tokyopop and Borders. It's hard for me to talk about what I'll miss from 2011, because this has been a rough year – it seems like much of the manga I read was suspended, cancelled, or ended in 2010.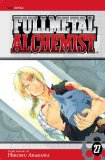 Lori: I liked Black Jack, but I won't miss it as much. It's going to be hard to replace Full Metal Alchemist. It's a title that's been with me since 2006, and while it's gratifying to finally see it's conclusion, it's also a title I don't want to say goodbye to. I loved the characters, the world, everything about it so much! It's a hard series to say goodbye to. Another series I'm sad I'll never see the end of is Secret Notes of Lady Kanoko. A title that was cut off in it's prime by Tokyopop's sudden demise, it will sit sadly unfinished on my shelf for years to come.
Any titles you won't miss?
Connie:  I finally, finally gave up on Bleach this year.  Good riddance!  I'm tired of eternal fight scenes with a thousand characters I couldn't care less about.
Justin: I don't know that they're ended, but I'm glad there hasn't been the huge response to Yen's YA novel adaptations that I feared. I'd much rather see more manhwa from them.
Who did digital manga right in 2011?

Connie: DMP and eManga.com!  Honestly, I'm not that interested in digital formats, and don't read them unless I have to, but from a content perspective, as a fan of romance and BL manga eManga gets my vote.  I've had a lot of fun with that site this year.  I was reading a good number of the Harlequin manga earlier in the year, before the price went up, and I've been consuming the DMG BL series quite frequently lately, despite the high price tags.  I also like how regularly their new content comes out, and how easy the site is to navigate.  I do like the variety of content on Jmanga.com, but I find that new releases for things I want to read are infrequent, and the site isn't as friendly as eManga.com.  I'm also still a big fan of Netcomics.com, who recently started digital releases of Korean romance comics again a few months ago.  I'm happy to see Full House come back!
I haven't tried a lot of other publishers platforms, just because I'd rather not read digital versions of stuff I can get in book form, but I do like that digital offers a cheap alternative to titles that might not be feasible in a print format, and I'm curious to see if more publishers take that route in the future.
Justin: I think digital is the one place where you don't end up sampling across the board as much as you do in-store. I pretty much stuck to Viz's output and a smattering of other works. I really like their sigikki page. One of the most fascinating things for me was to see the No. 5 app that Matsumoto released. Not only is it gorgeous, but I'm fascinated by the idea of an individual artist releasing work to an international audience. I don't see this as supplanting publishers, so much as a way to deliver quirky, personal, and more niche material directly into the hands of an audience hungry for it, without a publisher risking money to print it.
Lori: Until manga is available on all platforms freely and without restriction, I don't think anyone is really doing it right, but of all the publishers, I think Viz comes the closest. They have put a lot of effort into getting manga into the most hands. They have a wide selection across their catalog and are always adding more volumes and titles. If they made their manga available offline for everyone, they would be prefect! I would give DMP and emanga.com a close second except I don't read BL, so their extensive catalog is mostly useless to me. Jmanga has a lot of potential, and I think the coming year will be a make or break for them. If they keep their prices down and actually add to their catalog, they could give Viz a run for it's money in the selection department.
What titles are you looking forward to in 2012?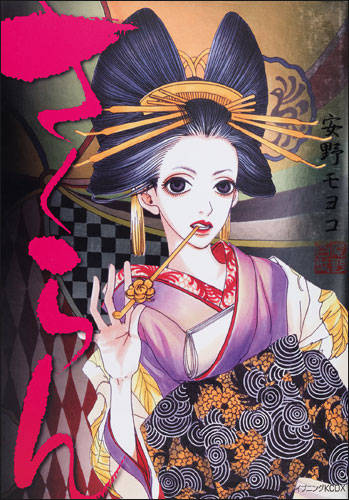 Connie:  Usually I look forward to the Tezuka that Vertical releases regularly, but this year I'm a little disappointed since it's a series that was previously released by Viz.  A Message to Adolf is still one of my favorites though, and very much worth reading.  I am happy it's being made available to an audience who isn't as insane as I am about tracking down out of print books.  I am really looking forward to Sakuran by Moyoco Anno, also coming from Vertical this year.  It's a beautiful one-shot, both art and story-wise, and I can't wait to read it in English.
Also, I'm a little ashamed to admit how excited I am about Viz's new BL line.  There's quite a few titles coming out from SuBLime that I'm looking forward to, including titles from You Higashino and Toko Kawai.
Lori: 2012 is already shaping up to be a good year. Seven Seas and Yen Press will be getting more of my money this year with Young Miss Holmes, Witch Hunter and Lizzie Newton from Seven Seas and Soulless, Until Death Do Us Part, and the Alice in the Country of… from Yen Press are all titles I'll be checking out. I can sate by pretty-boy hunger with Starry Sky from DMP, and I'm looking forward to Vertical's Sakuran.
Winners and/or Losers of 2011? (Publishers, successes/failures of year, etc.)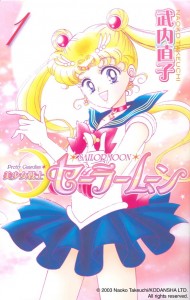 Connie: One of the stories that I think had the most potential was the DMP Kickstarter drive to fund the reprinting of Swallowing the Earth.  I was happy to see that it was successful, and I am eager about the possibilities that print-on-demand on that scale opens up to other publishers.  I heard rumors that such a drive might be questionable license-wise, but seeing what fans want and will actually put up money for themselves opens the door for quite a few titles that might not see print otherwise.  In addition to reprints, I'd love to see it work towards getting something like, say, niche classic material published in English.  But then again, I don't know how that works.
Justin: I'll talk a little about Tokyopop: they were never a great company, but they were a good publisher. And some of their greatest achievements occurred despite themselves, but it's a big loss to the manga market, as well as a great loss to many a OEL artist. Where would James Stokoe (King City), Svetlana Chmakova (Nightschool), Felipe Smith (Peepo Choo) or even somebody who's found success outside comics like Eric Wight (Frankie Pickle) be without Tokyopop?  Also Kodansha looks to be a big winner, having picked up where Del Rey left off, and rereleasing Sailor Moon to the market. If anybody has a question about whether or not there's any demand for it, just ask my 8-year-old daughter, who's never seen or heard of SM before, and absolutely loves it.
Lori: The biggest loser this year as I see it was Tokyopop. They shut down just as they were putting out titles that could make them relevent again, disappointing their legions of fans, and then come back a few months later to tease them with a "well, maybe we'll start publishing again…" They're like an abusive boyfriend who beats you and then comes back trying to say they didn't mean it. An epic fail in my book. My winner will have to be a tie between Kodansha and Vertical. Everyone had doubts about Kodansha but they came out strong, releasing good titles and on a timely basis. If they updated their website more often and had a good presence on Twitter, they could have taken it all! Vertical had some really strong titles come and go this year. Their continued strategy as a boutique publisher that cherry picks their titles really paid off this year, and next year is looking just as strong.