The exploits of Black Jack, the world's greatest black market surgeon continue in these 28 stories. The themes turn again to Black Jack's pride and his not-so-well-known generous side. But in quality of stories overall, volume 14 definitely outshines volume 15.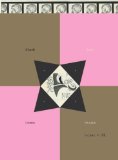 By Osamu Tezuka
Publisher: Vertical, Inc.
Age Rating: 16+
Genre: Medical Drama
Price: $16.99
[Rating:4.5]
I love stories that have anything to do with Dr. Homna, the doctor that saved Black Jack as a child, and inspired him to become a surgeon, so I really enjoyed "Full Moon Disease." Black Jack's interest in a waitress at a cafe near Dr. Homna's grave seems odd at first, but makes for a touching ending. "Suggestion in the 20th Year" show a glimpse into part of Black Jack's recovery as well as the power of the mind as an idle comment by one of Dr. Homna's collegues comes back to haunt Black Jack. It takes both men to discover the answer, and has an ending that leaves smiling as broadly as Black Jack.
I also enjoy stories that knock the pride out from under Black Jack. "Urashima" and "Black Jack Disease" both do a good job of this. "Urashima" has the added bonus of taking down Dr. Kiriko, Black Jack's nemesis as well. I liked seeing both men defeated by nature when their pride made them compete so much over one patient's fate. With "Black Jack Disease", Black Jack's own pride forces him into action, as he won't stand for an incurable disease to bear his name. Fortunately in this story, his pride works to the benefit of those afflicted.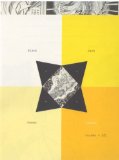 While Black Jack shows some of his more generous side in stories such as "The Fog," and "Homesickness", it's when his darker side mixes with it that t he stories are more interesting. In "Captain Satan", Black Jack allows the survivors of a village massacred in Viet Nam watch the surgery of the man responsible. Even though the children think they want revenge by killing the American Captain, the greater revenge turns out to be letting him live with his crimes. "Treasure Island" has thieves kidnapping Black Jack to find out where his money is stashed. Black Jack takes them to an island, but the truth isn't what they expected, and Black Jack's reaction to their plight is less than sympathetic. I do like this dark side to Black Jack. It's interesting to see some of Tezuka's views about the Viet Nam War and the environment come through Black Jack.
Black Jack remains an uneven read for me in these later volumes. While there is at least one or two stories per volume that I like, some volumes just outshine others. Volume 14 was definitely the better of the two this time. Not that there has ever been a volume of Black Jack I didn't like.