Another year has wrapped up, and it's time for the Manga Villagers to take a look back at all the manga that came out in 2012 and weed out the good, the bad, and the meh.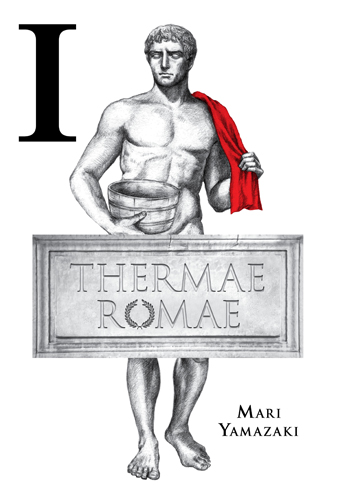 Amy: As an omni-edition -fangirl, 2012 was a great year! Hana-Kimi, Paradise Kiss, and even Loveless. One of my top shojo series of the year is Kamisama Kiss and I look forward to seeing more of Tomoe in the coming year. Though my overall top favorite series to debut in 2012 is Flowers of Evil. It had me captivated within merely the first few pages.
Lori: A lot of new titles debuted this year. My favorite shojo were The Earl and Fairy and A Devil and Her Love Song. I was surprised by how much I liked A Devil and Her Love Song. My favorite new All Ages title was also an omnibus; Young Miss Holmes. It was full of fun characters and classic Sherlock Holmes stories.The best comedy has to be Thermae Romae. Yen Press pulled out all the stops for this one,and it really deserved it. I was glad for the omnibus of Hana-Kimi too. I had missed that series the first time around, and am glad I could discover it this time.
Alex: My favorite new shojo title was Demon Love Spell, for its fun premise, and its slightly scandalous nature (I need something to fill the void that Butterflies, Flowers left behind). Best short story collection has to be Danza by Natsume Ono, from Kodansha.While Anything and Something is a lovely hardcover with wonderful stories, I felt that the stories of Danza held a lot more weight for me as a reader. That being said, "Sumire's Flowers" by Kaoru Mori was by far the best short manga story published in 2012, which was in the Anything and Something collection. My greatest shonen addiction for 2012 was Psyren from Viz Media (technically, the first volume was out in 2011, but I didn't pick up on it until 2012). This series has a lot of great action, some really interesting character development, and a plot that has twists so big you would think this was major league baseball. Best new seinen was Thermae Romae, from Yen Press.
We can talk about our favorite new series release in 2012 (mine were Limit and 5 Centimeters per Second, both from Vertical), but what about best continuing series? Lori and Amy, what series do you think continued to shine in 2012?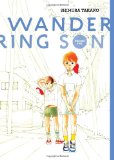 Lori: One Piece has been one of the few shonen titles I continue to follow with interest. It definitely still has the fire that drew me in all those years ago. Fairy Tail from Kodansha has the same kind of great ensemble cast, so I'm still loving that series as well. I would be remiss if I were neglect mentioning Chi's Sweet Home, one of the best all ages/cat manga there is! For shojo, Story of Saiunkoku and Natsume's Book of Friends continue to enchant me, and nothing can beat she sheer beauty and detail of A Bride's Story.
Amy: Kamisama Kiss is one of the my favorite shojo series that I was able to continue following though not religiously at times. And of course can't forget about my favorite manga kitty Chi! Chi's Sweet Home held strong with one of my go to manga with having either a craptastic day or a relaxing evening. But the manga that shone the most for my weary eyes in 2012 was Wandering Son. It continued to be one of my most anticipated pre-orders all year!
Alex: I agree with Amy that Wandering Son was fantastic. Bride's Story is another piece that I'm really glad I kept up with, and I'm looking forward to volume 4 very soon.  Drops of God, Vertical's wine manga, has been thrilling, and I'm hoping for more volumes in 2013.
Alex and Amy, what did you guys think of digital manga this year? Jmanga.com, a re-designed eManga that allows downloading in several different formats, Vizmanga expanding, and the premiere of Shonen Jump Alpha. There was a lot of digital manga available legally.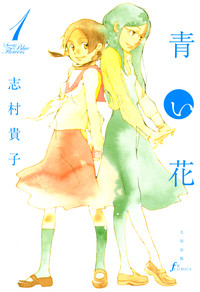 Alex: And I've been happy to be a part of that. I love a lot of the content coming from JManga. The three series that I have really liked are Aoi Hana, Pride, and Crazy for You. All of these series have been a lot of fun, and I hope JManga continues to release the variety and quality titles it released in 2013.
I think, unfortunately, that I am going to have to cancel my subscription to Yen Plus. The only thing that I'm interested in is Soul Eater NOT! and I don't like paying $3.00 a chapter just to read it. The content in Yen Press has been severely limited because they haven't negotiated the digital rights to their manga, so it's mostly their book adaptations (I'm not that into teen and pre-teen lit about vampires and werewolves). Shonen Jump Alpha, on the other hand, has been a great purchase. I love the new series like Cross Manage and Nisekoi: False Love, and following Toriko and One Piece has been exciting (even if I sometimes don't know what is going on). And, SJA has recently gotten rid of the "issues expire 1 year after you buy them" rule, so everything you are subscribed for, you get to keep!
Amy: I was stoked in 2012 that Vizmanga finally had an app for the Kindle Fire! I've been utilizing it the most for series that I either had no physical shelf space for or titles I couldn't wait to get my paws on. The app overall is very user-friendly and as a reader I like the crisp quality. JManga peaked my interest with Aoi Hana and guilty pleasures such as YuruYuri. I'm still holding off on diving into a digital Yen Plus subscription as well, though I'm hoping to see more titles featured for future releases.
Lori: Wow Alex, I'm the exact opposite of you. I'm still enjoying Yen Plus. I've found the YA adaptations interesting, and really prefer the monthly to weekly format. It would be nice to see some more Japanese titles, but for now I'm still good with its length. I've been subscribed to Shonen Jump since the beginning, I've just become really weary of the all the fighting/shonen stuff. I haven't gotten to the new titles you mentioned, but other new titles, Barrage and Takama-ga-hara, I didn't really care for at all. I'm ready to move to the volume format for shonen.
Jmanga has really been winning me over with their eclectic collection of titles. And with their Android app that lets me read them on my tablet, that just makes me like them all the more. We would probably never have seen a lot of the titles in English that Jmanga has put out. Edo Nekoe Jubei Otogizoshi, Urameshiya, and Mythical Detective Loki would never have made it in print. I love all the license rescues they made from CMX, Tokyopop and Del Rey, and how the new year will bring us more great returns.
Digital Manga Guild has also surprised me this year. I'm happy to see more shojo coming out from them, and have been pleasantly surprised by some of the titles. I do like their idea of making manga available in different formats, but I'm not so sure about the pricing. I'm not real keen on paying the nearly the same for digital as for print. I think the 4.99-5.99 price point works for manga volumes.
How about disappointments? Were there any titles you read that you hoped were better, or some stinkers that you really regret reading?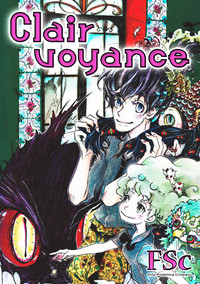 Amy: Thanks in part to crushing debt from student loans I avoided many disappointments in manga choices mainly due in part from next to zero blind buys from tight fangirl budgeting. Though overall I had a disappoint in the digital sphere of manga, maybe I had higher expectations for a shojo centralized manga subscription or manga releases in general. My hope is to see more sugary sweet series available digitally in 2013.
Alex: Honestly, nothing is sticking out at me this year – I've read a few things that weren't to my taste (like Heroman, a manga I think is great for younger readers) but I didn't honestly do a lot of experimenting this year. I bought what I knew I would like.
Digitally, pupa from JManga was a real stinker. It was a mess of a comic, and a $5 wasted. But that's about it.
Lori: I didn't read anything new that I disliked. A lot of the new titles I didn't like I didn't hate either. I had a lot of average, middle of the road feelings. There were some older titles that I caught up on that I wouldn't mind getting the time back on (Dazzle, Sasameke). The only new title I really had issues with was also a Jmanga title, Clair Voyance. The editing of that title was bad. I was like reading the raw translation much of the time. It could have been so much better.