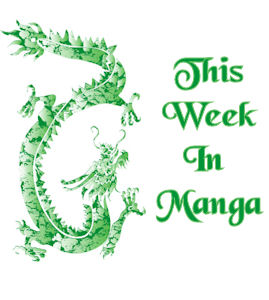 And the Battle Rages On
The debate over scanlations continued this week, coming out of the brouhaha over Nick Simmon's "homage" (his words) to Bleach.  It grew out of the post by Deb Aoki at Manga.about.com, where comments exploded, with readers of scanlations coming to scans defense, while anti-scans tried to convince them otherwise.  This "debate" led to a post on Anime Vice by a guest writer who tried to defend his reason for reading scans.  More debate continues in the comments there as well.  Watching people's reactions to the scanlation debate has been interesting to say the least.  It's like discussing religion, politics, or "dubs vs subs" in the anime community.  There is no real debate going on, because there are two groups with a set of beliefs that they are a prepared to defend to the death it seems.  It's become a shouting match with both sides making points and counterpoints to each other's arguments.  So, it becomes like talking to a wall, with neither side gaining ground or able to claim victory.  While it does appear to be a wasted effort, these debates can be useful.  You don't argue with a fanatic to change their mind, you argue in the hopes that a fence-sitter, or newbie who doesn't know better will see your arguments and be persuaded by them.  That's what makes all the frustration and sometimes anger you feel worth it.
The Secret is Out!
Of course, when you're dealing with fanatics, you're going to get one or two who are waaaaayyyyyy out there, and start seeing conspiracies in everything going on around them.  Manga bloggers got branded with their first conspiracy, we working with publishers to bring down scanlations.  I had my two cents to say about it here.  Gia, of Anime Vice, takes it to the next level by blowing the cover completely.  The fact that this is even suggested shows how ridiculous and extreme they will take their points to.
Tokyopop Plays Catch-up
At their latest webinar, Tokyopop announced a speed up of one of their titles, Gakuen Alice.  The reason behind this?  Gakuen Alice is the top read title on a scanlation site.  This is a bit of a "too little, too late" move by Tokyopop.  Speeding up a release isn't going to slow down or stop people who are already reading scanlations.  Alex Hoffman of Manga Widget has some good reasons why this won't work.  If this title is already a good seller, then a speed up is better justified than thinking that faster releases would decrease scans.  Especially since a speed up can often have an adverse effect the sales of other titles.  Tokyopop really needs to stop trying to cater to a community that is more interesting in using them than supporting them, and concentrate on an audience that actually cares.  As the debates above show, there's always another excuse to keeping getting scans.
New Licenses
A couple of new licenses came to light this week.  At their webinar, Tokyopop announced Neko Ramen, a 4-koma comedy manga about a former kitten star that now runs a ramen shop.  It will be released in July, though you can check out the anime on Crunchy Roll now if you don't want to wait.
A perusal of Amazon led to the finding and subsequent confirmation of the manga of Fafner: Dead Aggressor by DMP.  This title is based on an original anime, so it's got a 50-50 chance of being decent.  I will be checking this one out, since I enjoyed the anime.  It's a good combination of mecha battles and everyday life drama.  Hopefully the manga won't try to condense the story too much or wander off in some other direction as adaptation have a bad habit of doing.
NYT Best Sellers List
Some new debut shake up the list somewhat this week.  Negima! vol 25 jumps right in at #1, pushing Naruto vol 47 back to #2.  The second debut title, Soul Eater vol 2 appears at #3, pushing Vampire Knight vol 9 back to #4.  Black Butler vol 1 steps back to #5, followed right behind by Black Bird vol 3 at #6.  Alice in the Country of Hearts vol 1 continues for a 4th week, now at #7, and Yu-Gi-Oh! R vol 3 moves back up to #8.  Fullmetal Alchemist vol 22 holds on at #9, and debuting at #10 is Higurashi: When They Cry vol 2.  Viz's hold on the list drops to 5/10 and Yen increases it's hold to 3/10.  Tokyopop seems to have a good seller in Alice.  It might be a good idea to keep the momentum going with it with faster releases, so it doesnt' have a chance to establish on pirate sites.
Manga For Your Ears
ANNCast
Manga Jouhou
Spiraken Manga Reviews
This Week at Manga Village
What I'm Reading
The World I Create vol 1
Cat Paradise vol 3
Black Butler vol 1