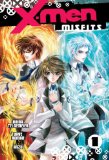 This is something that's been wondering around in the back of my mind for a while now, but found a voice on Twitter this week.  With the news of Del Rey's cancellation of their X-Men manga reboots, the question came up asking if Del Rey was having problems.  That seems a very valid question.  A look at Del Rey's sporadic release schedule and the fact that they've gone to releasing omnibuses to complete some series' does suggest problems.  But that wasn't my take.  Del Rey is a division of Random House, one of the power house publishers, so I don't think it's a financial problem.  I think it's more of an attention span issue.
In 2004, manga was a growing market.  It's growth seemed to be never ending as more publishers and titles kept being released.  But like the economy, that bubble couldn't keep growing.  Del Rey had some really good titles that people would buy religiously, but after Kodansha, who they had a co-publishing relationship with, announced their own imprint, things quieted down quite a bit.  Their company blog went silent shortly after San Diego Comic Con 2008, and their license announcements haven't been all that stellar.  So, is Kodansha holding out on Del Rey, keeping the best licenses for themselves that they will never release?  Or is it that Random House has seen the wind sucked from the manga sails, and doesn't value it as much as previous years?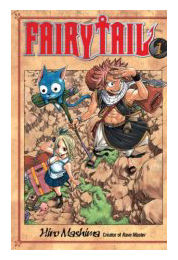 Being jaded as I am, I tend to think it's the latter.  It's not like they've abandoned the imprint.  They still license and release titles.  But think, when was the last time you were excited about a Del Rey license?  When was the last time you saw/heard about a license request and thought "That would be a good Del Rey title?"  They've supported the Manga: The Complete Guide with Jason Thompson, and I think doing it online is a fantastic idea, as long as they plan on printing an update/supplement.  But I question their commitment to the manga line.  When a company stops communicating with the fans, that's when I see there's an issue.  The fact that the blog and My Space page hasn't been updated since 2008, that they don't have a Facebook page, or Twitter account, tells me they don't have an interest in interacting with their readership.  The publishers I consider successful have some presence on one of these social networks and has an intern at least monitoring them, and updating them.  Even if it's jut to retweet a review, to me this says the publisher cares about what people say and think about their books.  Is Del Rey too big to care?  Or is it just that readership doesn't matter anymore?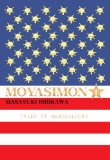 I honestly don't know which it is.  I'm just expressing my feelings.  But the last title Del Rey released that I was really excited about was Fairy Tail, and that was 2008.  I'll finish most of the titles I have started with them, such as Ghost Hunt, Mushishi and Hell Girl.  But their lackluster performance and lack of communication sure doesn't enthuse me any, especially when there are other companies such as CMX, Digital Manga Publishing and Yen Press actually working to get my few spare dollars.  Guess who won't be getting any anytime soon.