Horror is not the pervue of only men. While women might be seem squeamish and reluctant to the more gory types of horror, that doesn't mean they don't enjoy reading, or writing it. Even at the beginning of the horror genre, women was reading and writing stories to thrill. Manga has lots of works written by women for women. Here are three of the most well-known in English.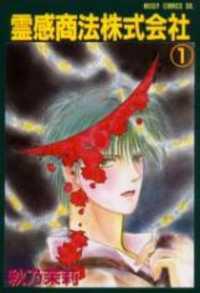 Matsui Akino has been creating manga since the late 1980s, though her longest and best known works are from the 1990s. Her work ranges from fantasy, to horror and mystery genres, and have been adapted into both anime and live action drama. She was introduced to US audiences with her horror title Pet Shop of Horrors. The series was published by Tokyopop in the early 2000s. Her blend of hot guys and "comeuppance theater" horror gained her a following, which lead to other of her works to be licensed; Kamen Tantei (mystery), Genju no Seiza (fantasy), and the sequel to Pet Shop of Horrors, Pet Shop of Horrors: Tokyo (Shin Pet Shop of Horrors). Her first long series, Reikan Shouhou Kabushikigaisha (The Psychic Business Corporation), is much more of a straight horror series. It follows Tokiwa Kanenari, a man who deals with the spirit world. One interesting thing about Akino's titles is that they happen all in the same world, and often cross over into each other. Characters from both Genju no Seiza and Reikan have appeared in Pet Shop of Horrors. Though her work didn't seem to sell well after the first Pet Shop of Horrors, it would be cool to see more of her work, especially Reikan. After getting a taste in PSoH:T, I really want to read that one now. Perhaps J-Manga can arrange it.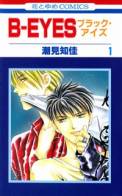 Chika Shiomi's career in manga began in 1993 where she started writing short stories for Akita Shoten's Mystery Bonita magazine. She has an amazing talent for creating horror tales that feature strong female protagonists, and her work has been licensed by several US publishers. Her first title licensed in the US was Night of the Beasts by Go! Comi. Viz Media got both Yurara and Rasetsu, Yurara's sequel. CMX picked up her first series, Canon, while Aurora got her then-newest series, Ragtonia, only to release one volume. Most of her titles involve both horror and romance, but the way she combines the two makes it so both girls and guys can enjoy the story. Titles still unlicensed by her that I would like to see are an early series from 2000, B-Eyes, another horror romance, and Yukarism, a recent historical romantic comedy.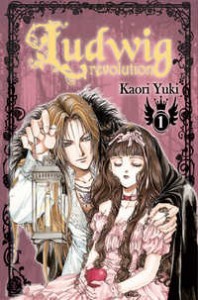 The best-known female horror mangaka in the US is perhaps Kaori Yuki. She became a professional manga artist in 1987. She debuted in the US with her 20 volume opus Angel Sanctuary. Her series Godchild, was one of the debut titles of Viz Media's Shojo Beat, who has also published all of her titles in the US. She tends to favor gothic horror, with stories that have tragic themes. Her leads are usually bishonen. Many of her stories are centered around different mythologies. Angel Sanctuary takes on Christian mythology. Fairy Cube deals with Celtic mythology and the Seelie, and The Earl Cain Saga and Godchild takes on western fairy tales. Her most recent license, Grand Guignol Orchestra takes on the recent phenomena of zombies. Her work can invoke strong feelings in people, and one either loves her or hates her work. She has several titles still unlicensed which I'd love to see such as Blood Hound, a 1 volume series about a girl investigating a group of vampires that work in a host club. This title was made into a live-action TV series. Ludwig Revolution is a 4 volume series that is a more direct take on fairy tales as the Prince Ludwig must search the princess' of fairy tales to find himself a bride.
Who's your favorite female horror mangaka?