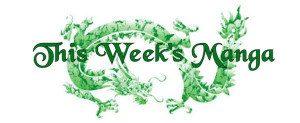 I'm back and trying to get back on schedule. I hope I was missed at least a little. I don't have my desk yet. It had to be dismantled for the move, so I'm working from a makeshift desk; a typing table and the window sill of our computer/bonus room. I don't have any bookshelves up either, and after moving over a dozen boxes of just manga, I don't think my husband would appreciate me buying more manga, but I can still window shop.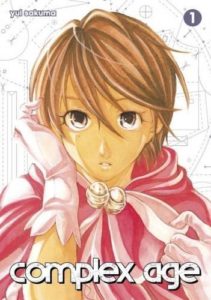 As is becoming the norm, Kodansha has a lot of good titles out this week including Noragami Stray God Vol 15 and Persona Q Shadow of the Labyrinth Side P4 Volume 2. They also debut a new title, Complex Age. this is a series I've been looking forward to as it has a lot of elements that interest me; An older female protagonist, cosplay and leading a fannish life. The drama comes from the lead trying to keep her normal life and fandom life from colliding, something I gave up on a long time ago, but I can still understand. I'm looking forward to checking it out soon.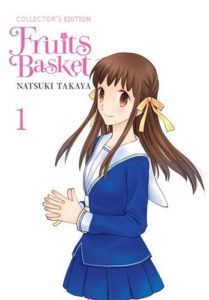 Yen Press has a TBR pile of new titles out this week. The most anticipated of these is the return of an iconic classic: Fruits Basket. They are releasing the series as 2-in-1 omnibuses and in a larger trim size. I missed Fruits Basket the first time it came out, but enjoyed the first few volumes I borrowed for the Manga Movable Feast from several years ago. I'm thrilled that Yen Press was able to rescue the series and is giving them such nice treatment. I'm also interested in checking out Space Dandy, also out new this week. I remember seeing all the good word of mouth the anime got, so I'm interested in seeing if the manga can live up to it.
Full List Per Diamond Distributors/Amazon:
KODANSHA COMICS
Air Gear Volume 35 GN, $10.99
Complex Age Volume 1 GN, $12.99
Fairy Tail Volume 54 GN, $10.99
LDK Volume 5 GN, $10.99
Noragami Stray God Volume 15 GN, $10.99
Paradise Residence Volume 2 GN, $12.99
Persona Q Shadow Of The Labyrinth Side P4 Volume 2 GN, $10.99
SEVEN SEAS ENTERTAINMENT
Certain Scientific Railgun Volume 11 GN, $12.99
Kokoro Connect Volume 5 GN, $12.99
Magika Swordsman And Summoner Volume 4 GN, $12.99
VERTICAL COMICS
Mysterious Girlfriend X Volume 2 GN, $15.95
Tokyo ESP Volume 5 GN, $15.95
YEN ON
Psycome Light Novel Volume 1 SC, $14.00
YEN PRESS
Akame GA Kill Zero Volume 2 GN, $13.00
Ani-Imo Volume 7 GN, $13.00
Barakamon Volume 11 GN, $15.00
Black Bullet Volume 4 GN, $13.00
Bloody Cross Volume 11 GN, $13.00
Devil Is Part-Timer High School Volume 4 GN, $13.00
Fruits Basket Collector's Edition Volume 1 TP, $20.00
Fruits Basket Collector's Edition Volume 2 TP, $20.00
Handa-Kun Volume 3 GN, $15.00
He's My Only Vampire Volume 7 GN, $13.00
Honor Student At Magic High School Volume 3 GN, $13.00
Of The Red The Light And Ayakashi Volume 3 GN, $13.00
Overlord Volume 1 GN, $13.00
Rose Guns Days Season 1 Volume 4 GN, $13.00
Servant x Service Volume 2 GN, $20.00
Space Dandy Volume 1 GN, $13.00
Sword Art Online Mother's Rosary Volume 2 GN, $13.00
KODANSHA DIGITAL
As the Gods Will Chap 161, $.99
Fairy Tail Chap 490, $.99
Fuuka Chap 113, $.99
GTO: Paradise Lost Chap 52, $.99
Seven Deadly Sins Chap 179, $.99
Space Brothers Chap 276, $.99
UQ Holder Chap 128, $.99
Yamada-kun and the Seven Witches Chap 211, $.99
TOKYOPOP DIGITAL
Disney Kilala Princess Volume 1 $5.38
VIZ MEDIA DIGITAL
Weekly Shonen Jump Vol 228, $.99
YEN PRESS DIGITAL
Black Butler Chap 117, $1.99
Royal Tutor Chap 38, $1.99