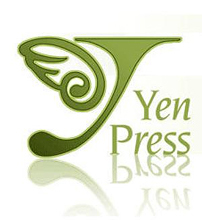 Yen Press has been pushing out the licenses hard and fast this year. Their last big license announcement a month ago featured mostly light novels for their Yen On line. This last weekend at New York Comic Con it was time to spotlight the manga. Nine titles were announced, most of them being new, with one surprise/not so surprising license rescue.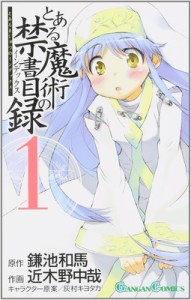 As Yen has been want to do, two of the manga titles are adaptations of light novels they have already announced. A Certain Magical Index light novel series got a lot of cheers from fans for Yen with its license, and now its manga adaptation is joining the party. This adaptation started a while ago, back in 2007, and there are 13 volumes so far. It follows Touma Kamjou, a boy made remarkable by his complete lack of ability in a city filled with super powered students. Touma just wants to keep a low profile, but when a nun named Index stumbles into his life, things get more complicated and dangerous than ever! I'd give this first volume a shot.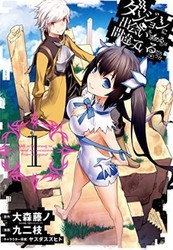 Is it Wrong to Try to Pick Up Girls in a Dungeon? is another light novel series adaptation. It's only 5 volumes so far and follows Bell Crane, an adventurer trying to make it in the world. His world however is an enormous dungeon filled with monsters below a city run by gods and goddess with too much time on their hands. A roll of the random encounter dice has him meeting the girl of his dreams, a brilliant swordswoman he hasn't got a chance with,  and possibly even awakening the jealousy of the goddess who sponsors his solo missions. I wasn't sure about this series based on the title alone, but this description makes it sound interesting enough that I might try the manga.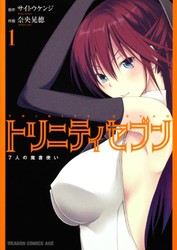 The first new manga license is Trinity Seven from Kadokawa. It has nine volumes so far, and is a title that fits into Yen's wheel house well. It's a harem title that follows Arata Kasuga, a boy who transfers to the Royal Biblia Academy. He wants to solve the mystery of the destruction that is ravaging the world and find his cousin who has been stolen from him by it. Helping him are seven beautiful (and big-breasted) girls who each have mastered a magical art. Just the cover is enough to turn me off from this series.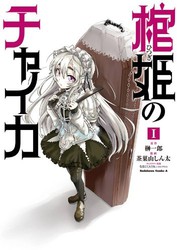 Chaika – The Coffin Princess is based on a light novel series of the same name. It is 4 volumes so far and runs in Kadokawa Shoten's Monthly Shonen Ace magazine. It is about Tooru Acura, a soldier having a hard time adjusting to the 5 year peace after 200 years of war. After he saves Chaika Trabant, a silver-haired sorceress with a coffin on her back, he and his sister are hired by her to accompany her on a death-defying journey. Yen seems to like titles that feature characters carrying coffins on their back. This is a series I'd be willing to give a try. The creator, Shinta Sakayama, also created Strait Jacket, an anime OVA I enjoyed.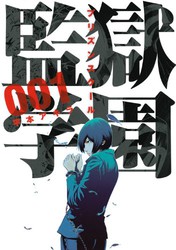 Prison School is one of three new titles Yen Press has gotten from Kodansha. This ongoing series started in 2011, and currently has 14 volumes out. It won the Best General Manga Award in Kodansha's 37th  Annual Manga Awards this year. It follows Kiyoshi Fujino, a boy who has enrolled in Hachimitsu Private Academy. Hachimitsu had been an elite all-girls school, and this is the first year boys are being admitted. To Kiyoshi's dismay, he learns he is only one of five boys who have enrolled in the school, where they are wildly outnumbered. Will it be heaven or hell for the boys? I'm not sure about this title. The description has the a lot of potential for being so not for me. First and foremost it screams "harem", but with a bunch of girls outnumbering the guys, things will no doubt get weird fast.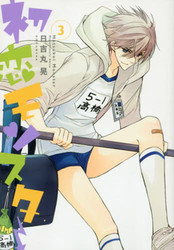 First Love Monster is another Kodansha title, this time from Aria magazine, one magazine Kodansha doesn't seem to mind other publishers pulling from. It's only 3 volumes so far and follows Kaho Nikaido, a fifteen-year-old who leaves her sheltered home for the first time to live in Tokyo high school dormitory. Nearly hit by a truck, she is saved by Kanade a boy who she falls instantly in love with. As luck would have it, he is the son of her landlord, but–he is also only in the 5th grade! Yeah, this is another series with an iffy/icky premise as far as I'm concerned. I don't mind wide age ranges for couples, but I'd at least like for both of them to be out of puberty. Unless this series does something amazing in the first volume, it's probably gonna get a pass.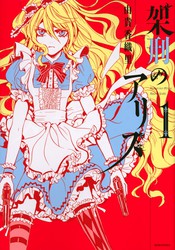 Alice in Murderland is a license that shouldn't be of any surprise for two reasons; 1) it's by Kaori Yuki and 2) it has Alice in the title and a character dressed like the Disney Alice from Alice in Wonderland on the cover. Members of the elite house Kuonji, a clan with influence all over the world, must meet monthly. At the most recent meeting, the nine siblings are given horrific news straight from their own mother. They must fight to the death to decide the next head of the family. As chaos erupts, the fourth daughter Stella, loses it and a whole new Stella is born, blonde hair and blue dress and all! I like a lot of Kaori Yuki's work, but this one has me on the rails. A fight to the death for control? Really? This one better really wow me with the first volume, especially since there are only two out so far.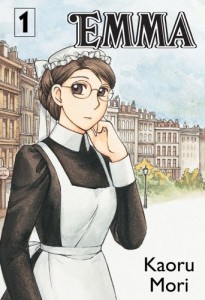 The big surprise announcement of the Yen Press panel was a license rescue, something Mr. Hassler said he hates to do. But I'll let that pass for this rescue. Emma is a 10 volume Victorian Romance by Kaoru Mori that was originally published by CMX and a series that fans have been clamoring to get back.  Set in Victorian England, it is about the romance of William Jones, a young aristocrat, and Emma, the maid of his former Governess. While the couple are drawn together slowly but surely, society means to keep them apart. Mori's beautiful artwork and charming characters make this a series that well deserved to be back in print. Yen will release the series as 2-in-1 omnibuses. You can be sure this will be on my must have list.
The final series is an original story by Svetlana Chmakova. Awkward is about shy transfer student Penelope-Peppi-Torres who just wants to fit in and not stand out from her fellow students. But when she bumps -literally- into geeky-but-quiet Jamie Thompson, she is branded "The Nerder's Girlfriend." Peppi's first reaction is to push away, but afterwards, she feels guilty and wants to apologize, but she always ends up chickening out. Peppi gets another chance when they bump again -figuratively- but will these two opposites ever attract? I like Svetlana's original work. I liked Dramacon and loved Night School so I will definitely check this series out. No word on volume count though. It could be one, or it could be three. Who knows?
There were no release dates given for any of these titles, but sometime next year, maybe late in the year is a good bet. This was quite a list of licenses, and including all the titles announced all the back to Sakuracon, that's a lot of books coming out next year.