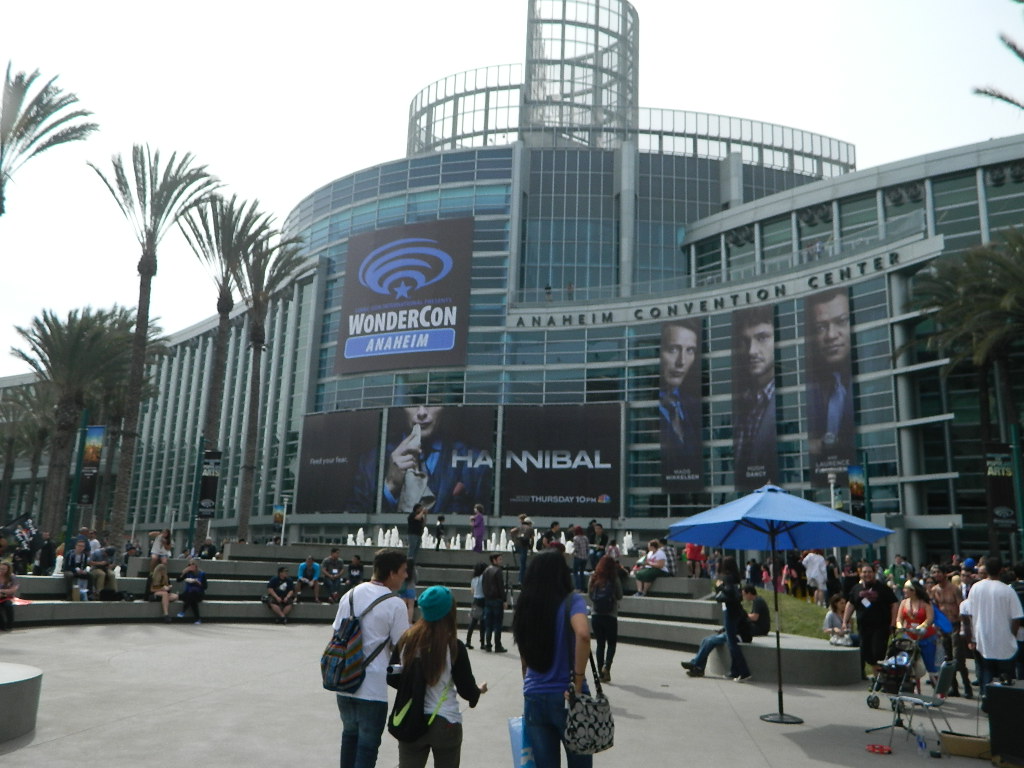 This weekend we are making the trek to Wondercon Anaheim, since it is driving distance. We really enjoyed our experience last year and was looking forward to another good one this year. There were quite a few good vendors in the Exhibition Hall last year, and the crowds were low so we didn't feel packed in like sardines. It was a fun, relaxing con.
I wish I could say the same for this year. It was only Friday, and it was much more crowded than last year. It was overwhelming, but noticeably busier. The Exhibition Hall, while in a bigger hall, felt smaller. And the vendors we were hoping to find weren't there this year, so it started out a little disappointing. But not for our kids. Since they are now 14 and 16, and had their own money to spend, we let them wander around without us. And did they have fun! My oldest bought a Minecraft Creeper box-mask, a Portal Turret blind box, a Team Fortress 2 Engineer t-shirt, a Charmander cutout, and Pokemon cards (she collects, not plays). My youngest bought a cat ear cap, a Fluttershy t-shirt, a Portal Turret blind box, an Apple Jack cutout, a Derpy Hooves vinyl figure, and a Doctor Hooves key chain. They were very happy.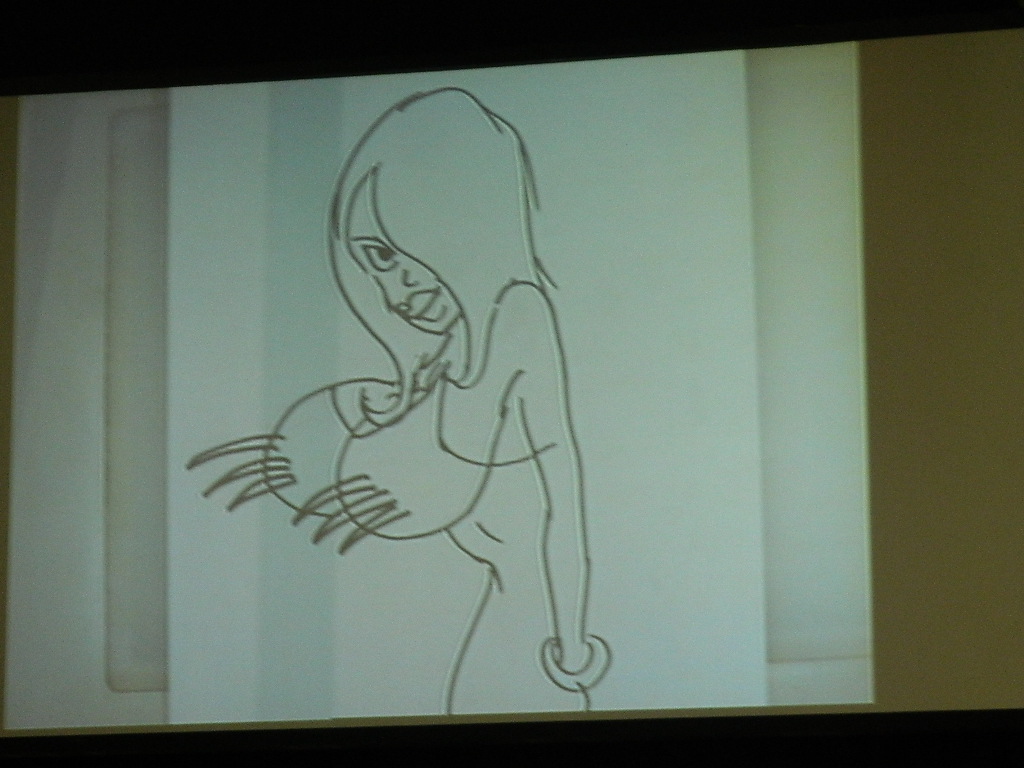 Friday was also our heavy panel day. After hitting a panel I will be writing up for Good Comics for Kids, we all went to "Quick Draw" panel. It featured Jeff Smith (Bone), Scott Shaw!, and Bobby London. It was a lot of fun, as the three cartoonists were given things to draw, sometimes from the moderator, sometimes from the audience, and had to draw it. "What if they did it?" was the funniest part, as audience members shouted out male and female cartoon or comic characters and the artists has to draw their offspring. Jeff Smith learned quickly that boobs impressed the audience, and encouraged Scott Shaw! to join him, which he did in abundance! It was a lot of fun. My husband and I then went to the "Science in Sci-Fi" panel, while the kids went off to "How to Get a Job in Video Games." They really enjoyed it and found it very useful. I will have to get Office 10 for them I guess.  The "Science of Sci-Fi" panel was different from the other ones we have been to over the years. This one was done by bio-engineers, so they focused on clones in popular sci-fi. It was very interesting, and the presenters were entertaining.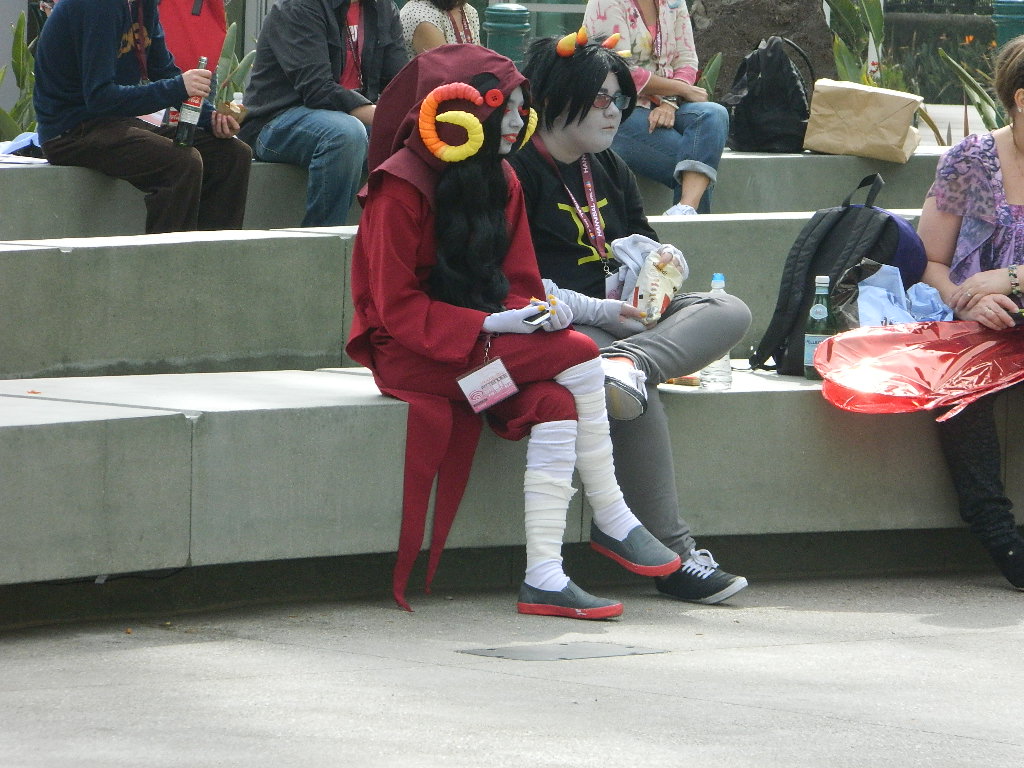 One of things that made the day entertaining was seeing all the cosplayers. There were a lot more this year than last. There were all the typical ones you would expect; Superman, Batman, Spider-man, etc. But there were a lot of others too. My Little Pony: Friendship is Magic was all over with Rainbow Dashes and Apple Jacks. We even passed a Shining Armor and male Twilight Sparkler. Doctor Who was well represented with lots of 11th Doctors (with and without fezes), 10th, and even a 4th and 5th! My oldest has recently discovered Phoenix Wright: Ace Attorney video game, so she was spotting all the Phoenixes that were in attendance. There was a bevy of Power Rangers, including 3 Reds from different teams, and a bunch of Luche wrestlers creating their own ring. And there was a lot of Homestuck. Last year, we only say a few Homestuck cosplay. This year, they were a lot more obvious, with Trolls with their candy corn horns, and humans, regular and Godtier all over the place. Jade and Dave were the most popular humans, while Aradia and Sollux were the easiest to spot.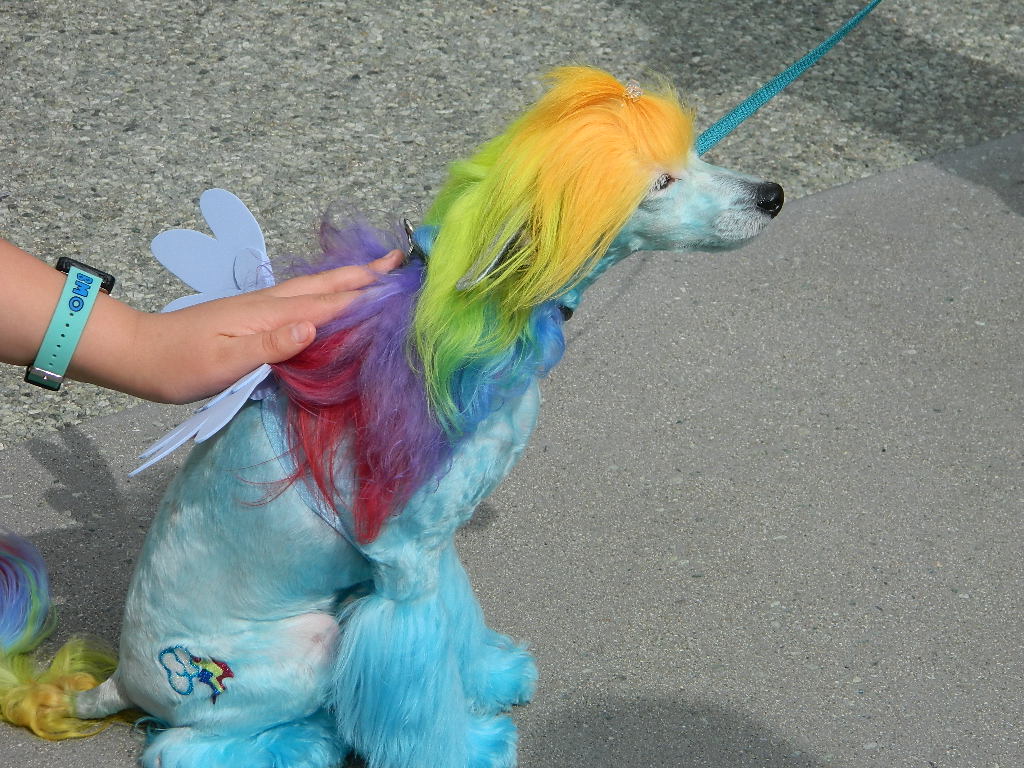 We will venture back tomorrow for the "Adventure Time" panel, and the "35 years of Elfquest" panel. We may hit another one or two just to kill time, so we'll see. My youngest will also be going in costume for the first time. She will be cosplaying as Jade from Homestuck. She is excited to be dressing up.