While we here at Manga Village love all the new manga coming out each week, there's over 20 years of manga releases that we love and want to recommend too! So, in each column, we will look at a genre, or creator, or even publisher to come up with the best titles that we want to recommend to you!
This Month: School Manga!
September is traditionally the time kids go back to school, so this month we're looking at titles that take place mainly at school. School is a big part of life and is often used promptly in teen manga titles. So here's our some of our favorite manga that takes place at school!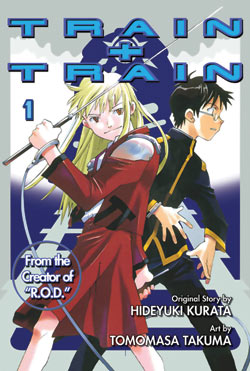 Alex Hoffman: There are a veritable ton of manga series that are set around a school – more shojo series than shonen, I would think, but there are quite a few of my favorite shojo series set in a school – Monkey High!, Kimi ni Todoke, and Otomen, just to name a few.
If you are looking for specialized schools, well, there are plenty of those too! Mixed Vegetables is set in a cooking school, and Twin Spica is set at a school for astronauts. Blue Exorcist is set at a school for exorcists, and Train + Train is set in a school – that is also a train! I think I have only scratched the surface here; school, whether it is high school or middle school, is a popular setting because many of the readers of long-running serials can relate to it. The class room is a great place to initiate the dramas and love interests that manga series thrive on.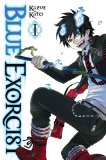 Amy: I've always enjoyed shojo series that take place at school but the short-lived My Darling, Miss Bancho peaked my interest since it was more of a technical high school than the average run of the mill ones. One of my newer favorite series in a school setting that has come out of 2011 is Blue Exorcist! I really like the it involves the exorcists in a cram school as opposed to the entire school being devoted to exorcists in training.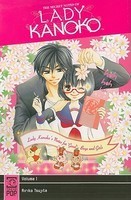 Lori Henderson: A lot of my favorite manga takes place in school. Monkey High has a bit of an anthropological bent as it compares high school to monkeys on a mountain. Twin Spica is set in a space and astronaut school. Cat Paradise features my favorite four-footed furries at a school that allows students to bring their pet cats. Even some of the bigger franchise titles got in the act of setting their title in school. Yu-Gi-Oh! GX has a new generation of duelists going to a special school to learn to hone their skills and become professions.
And then there are the titles that were really good and really short-lived. My Darling Miss Bancho was great with it's technical school setting and loveable delinquents, but only got one volume out before CMX shut down. And Secret Notes of Lady Kanako, which sets up Kanako as the "perfect observer" watching her fellow classmates and their dramas was pure gold and got 2 volumes before Tokyopop shut its doors.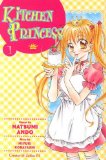 Justin Colussy-Estes: For me, the best school manga is a bit twisted. On the funny side, you can't go wrong with Cromartie High School. There's twelve volumes of this hilarious, absurd manga that exists only to punch holes in the many conventions and clichés of the traditional school manga. If you like dark, though (and you're a fan of the YA series The Hunger Games), then Battle Royale is a must. It only begins in school, and then quickly shifts to a much darker, deadlier classroom, but the violence and Machiavellian high school behavior on display is just a metaphor for how brutal school, and high school in particular, can be.
I can't discuss school manga and not bring up Blue Spring. It's a one volume viz "Editor's Choice" manga by Taiyo Matsumoto (of Tekkonkinrete). This explores the bleak perspective of a group of listless, disaffected high school boys waiting for school to end. Really, really good.
Of course, not all high school manga is bleak and deadly. On the all-ages front, both Kitchen Princess (an oldy but goody from Del Rey, and still fairly available) and Palette of 12 Colors are school girl manga: Kitchen Princess is like a cooking manga combined with Francis Hodgson Burnette's The Little Princess. Palette of 12 Colors is a little harder to find, but involves magic and a struggling student.
But if you feel like school is a doomed proposition, then maybe The Drifting Classroom is closer to your outlook on the year…
Monkey High!, Kimi ni Todoke, Otomen, Mixed Vegetables, Blue Exorcist, Yu-Gi-Oh! GX and The Drifting Classroom are available from Viz Media.
Blue Spring was published by Viz Media and is out of print.
Train + Train was published by Go! Comi and is out of print.
Cat Paradise is available from Yen Press.
Twin Spica is available from Vertical, Inc.
My Darling Miss Bancho and Palette of 12 Colors were published by CMX and are out of print.
Secret Notes of Lady Kanako and Battle Royale were published by Tokyopop and are out of print.
Cromartie High School was published by ADV Manga and is out of print.
Kitchen Princess was published by Del Rey Manga and is out of print.
For titles out of print, check out sites such as eBay, Amazon Marketplace, Paperback Swap, or your local library.
Have a favorite school title that we didn't mention? Leave a comment telling us about it!