Women creators in manga isn't as an unusual thing as they are here in the US.  Over here, publishers have special events to show that women can create comics, while in Japan no one even bats an eye at the idea.  With March being Women's History month, I thought I would highlight some of the women manga creators who have been influential in the medium in Japan and the US.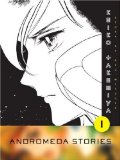 Keiko Takemiya is a highly influential manga artist.  She was among the founding members of a group of female manga creators in the 1970's known as the Magnificent 49ers.  She not only worked in several different genres including sci-fi, and music, she also founded the subgenre of YAOI.  Her work, as well as the other Magnificent 49ers influenced a whole new generation of  female manga creators.  Two of her titles have been released here from Vertical, Inc.  To Terra… and Andromeda Stories.  Both are sci-fi and true classics.  Some readers may not want to check these out because the art looks outdated, but don't let that put you off.  There is some great story telling in these titles that should not be passed up, especially if you are a sci-fi fan.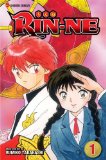 Rumiko Takahashi is another highly influential manga artist, and is also one of the most successful.  Her professional career began in 1978 with the publication of Urusei Yatsura (Those Obnoxious Aliens), a comedy title that ran for 34 volumes.  While her most successful titles have been shonen titles, Ranma 1/2, and Inuyasha, she has written in several different genres including horror and romance comedy and has written several short stories.  All of Takahashi's big titles have been published in the US, though not all have been completed or are easy to find.  Urusei Yatsura has never been given a full run, and the Rumic World/Rumic Theater short stories are probably out of print.  Her newest series, Rin-Ne, is being published weekly online for free.  While it's her romantic comedies seem the most popular, her horror titles such as Mermaid Saga and some of the short stories can really send chills up your spine.  She's not afraid of drawing gore, but the suspenseful atmosphere she creates is what really makes these stories scary.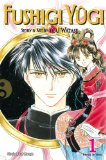 Yuu Watase is a shojo artist whose series Fushigi Yuugi, was incredibly popular both here and in Japan.  The series was a gateway to anime and manga to many fans in the early 2000's.  The series also helped popularize the idea of the reverse harem, where the female main character is surrounded by several bishonen males, all vying for her attention.  Regardless of what you think of her characters, her influence on anime and manga in America can not be denied.  She has had several other of her titles published here, including Ceres: Celestial Legend, Alice 19th, Imadoki, and a prequel to Fushigi Yuugi, Fushigi Yuugi: Genbu Kaiden.  With the debut of Shojo Beat, her newest series, Absolute Boyfriend, was one of the anchor titles of the magazine.  While the story itself wasn't great, her name recognition alone probably helped sell a lot of issues.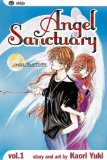 Kaori Yuki is another shojo artist, whose titles are mostly in the Gothic genre.  Her title Angel Sanctuary was another early title that was very popular here in the US.  Her bishonen boys and gothic tales with sometimes disturbing themes really broke the stereotype of the cute girl love stories that most people associated with shojo works.  Godchild, her sequel to the earlier series Earl Cain (aka The Cain Saga) was another anchor for the new Shojo Beat magazine.  The bishonen males that had an almost shonen-ai feel to them and Gothic setting, as well as Karoi Yuki's name made it another strong draw for readers.  It definitely introduced me to Yuki's work, which I love now.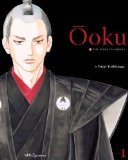 Fumi Yoshinaga is a creator of both shojo and boys-love comics.  She was first known in the US for her BL titles, but lately more of her shojo and josei works have been released.  Not much is known of her personally, but she was selected to be in the "Twenty Major Mangaka Who Contributed to the World of Shojo Manga (World War II to Present)" by Masami Toku for an exhibition, and has won several awards including the Kodansha Manga Award in the shojo category in 2002.  Her works have been raved about in the mangasphere, with several of her BL titles, Antique Bakery, and Flower of Life getting much of the critical attention.  But with Ooku: The Inner Chamber, she has really come to the attention of more mainstream manga readers, as well as being nominated and winning several awards.  While she hasn't influenced the US manga market much, her works have no doubt drawn many readers to the medium.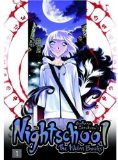 One of the few successes to come from the attempts to make domestic manga market is Svetlana Chmakova.  Her first widely published title, Dramacon, was a best seller and brought her national popularity.  Her second published title is Nightschool: The Weirn Books, which is serialized in Yen Press' manga magazine Yen Plus, has also been a best seller, with the third volume due out in April.  Sveltana has been successful by have a drawing style that is manga-inspired but still her own, and creating a story with strong characters and good plot.  Her work is easily accessible and just fun to read.  She is a true success and a role model for OEL creators to look up to.
I know this is just a drop in the bucket of the female manga creators, but they are the ones that have been most influential in my reading.  Who are some of your favorites?