Every week, the Manga Villagers will go through the new releases for the week and pick out the titles they are most looking forward to reading. Whether it's buying or just window shopping, check out what we're looking at every week!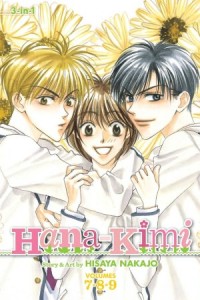 Amy: Already snagged my copy of Wandering Son v.3 and can't wait to tear into it this weekend. I was so stoked when it was announced this series would be licensed by Fantagraphics let alone get to hold it in my very own hands!
There's a pretty meaty list of releases from Viz this week, from them I'd recommend Hana-Kimi 3-In-1 Edition Volume 3 for any shojo fans that haven't yet gotten a chance to check out this series.
Lori: Aaahhh! Another volume of Bakuman?! What is Viz trying to do to me?! Though I'm kind of glad for the speed up. As an SJA reader, I already know how it ends, but that doesn't mean I don't want to know how they got there! Other must haves on this week's list for me are One Piece vol 63, Dengeki Daisy vol 10, and Natsume's Book of Friends vol 12. And I'll join Amy in recommending Hana Kimi 3-in-1 Edition. I loved the first 3-in-1 and look forward to getting more. I'm also curious about Viz's new title Jiu Jiu. Viz pretty much owns me this week.