Every week, the Manga Villagers will go through the new releases for the week and pick out the titles they are most looking forward to reading. Whether it's buying or just window shopping, check out what we're looking at every week!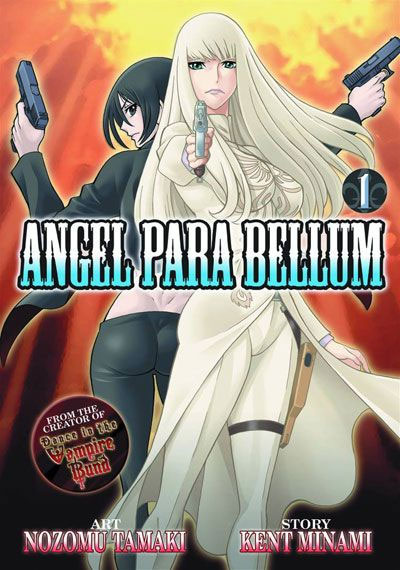 Alex: Despite the exciting releases last week, there's not much coming down the line this week; some new series from Seven Seas look fairly interesting, but they tend to aim towards a very specific demographic with their shonen-oriented action titles. That being said, I'm am interested in the premise of Angel Para Bellum but I'm not sure if the execution will be as interesting as the excerpt or if it will just be as icky as Dance in the Vampire Bund.
From Viz, we have the fascinating drudgery that is Bokurano: Ours, but the greatest release this week is the annual volume of Fumi Yoshinaga's Ooku: the Inner Chambers. Consider me hooked on the Fakespeare.
Lori: Due to my eclectic (aka odd) tastes, I find two of Seven Seas' titles interesting. I'm with Alex, that Angel Para Bellum looks to have potential, but I haven't read an excerpt yet, so I won't comment on the execution. Jack the Ripper: Hell Blade also intrigues me. I love a good mystery, and the description of this series sounds like it might have intriguing ideas about Jack the Ripper. At least, I hope it's better than Black Butler's take.
"Fascinating drudgery"…you hit that name right on the head, Alex!
Amy: Since Dance in the Vampire Bund wasn't my cup of tea I may pass this week on Angel Para Bellum, though I am curious to see how it will continue in future volumes. This week I've been stalking my mailbox for my pre-order of Sublime's Awkward Silence to arrive. The premise of the main character being introverted for me made me want to check this title out. Though with Sublime's first print title I got my paws on I tore through it in one sitting I'm slowly enjoying this title in a nice and quiet room.